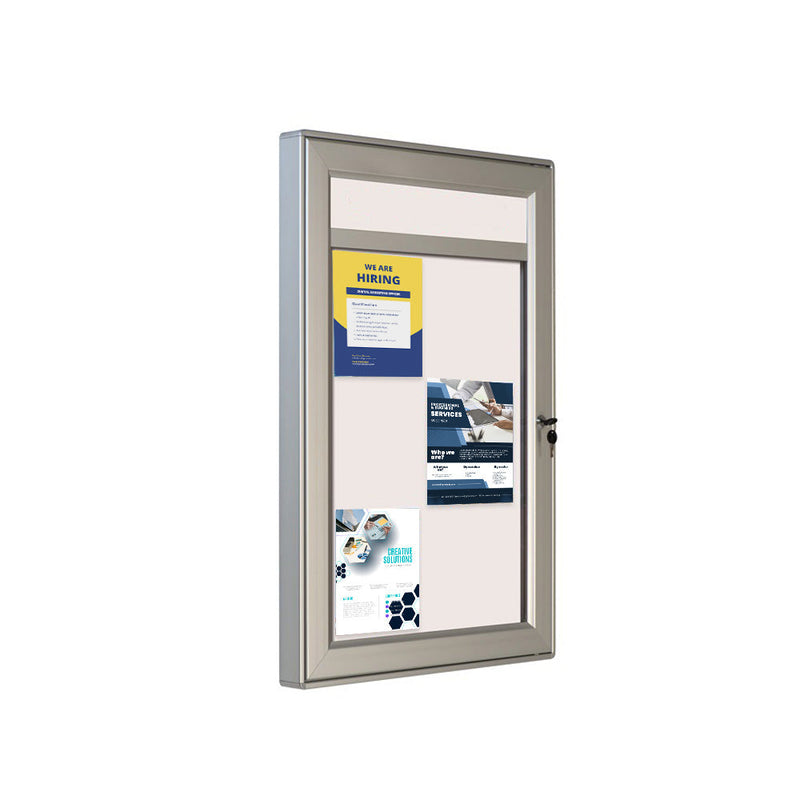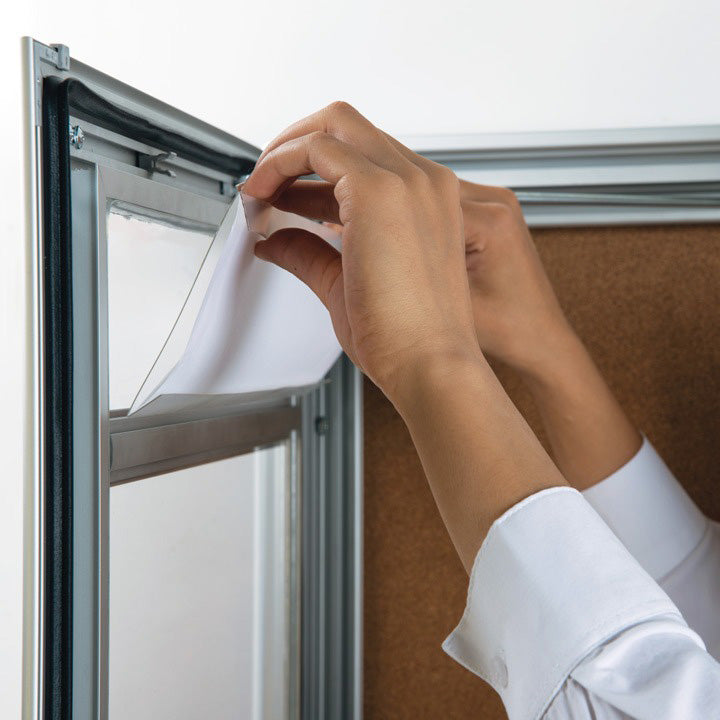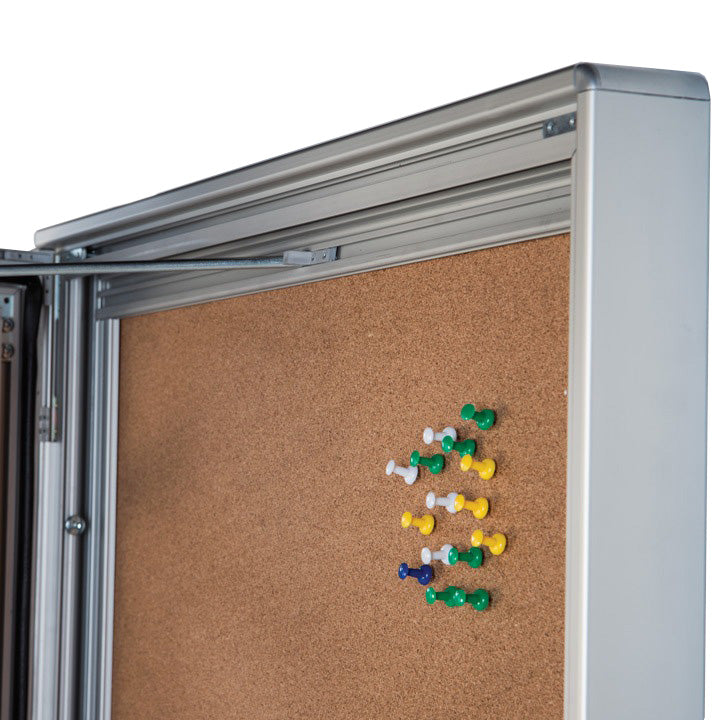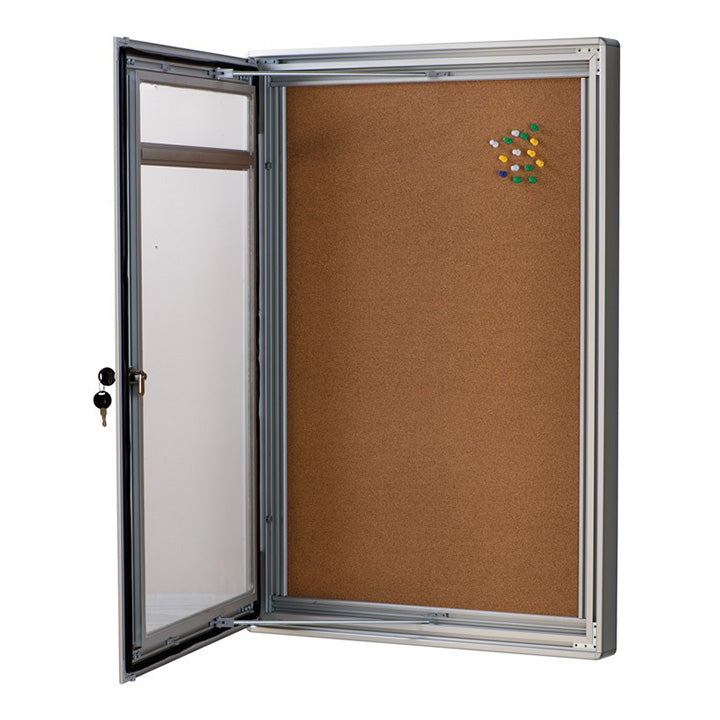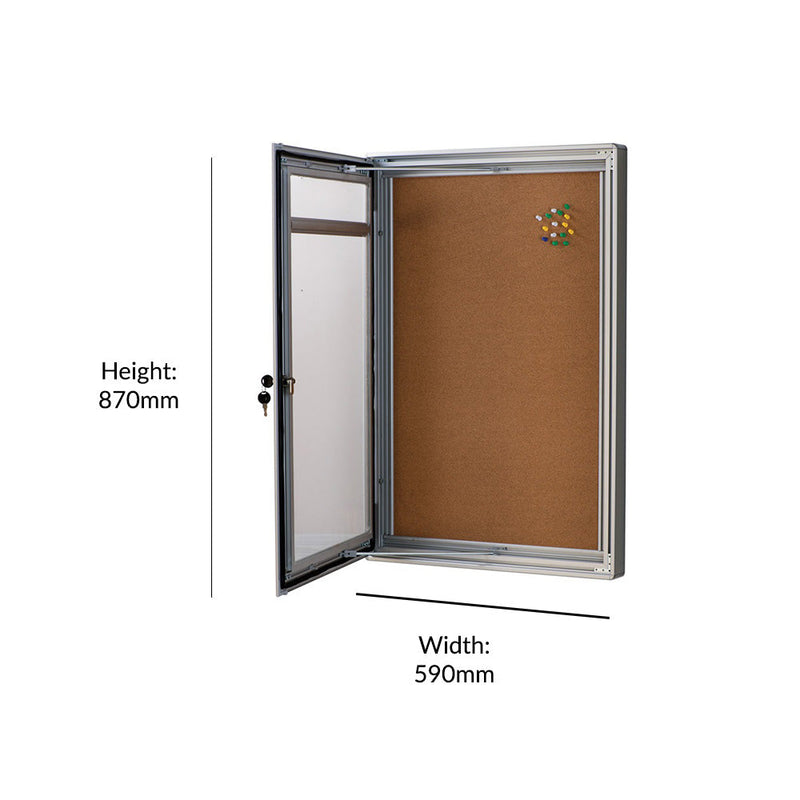 4 x A4 Wall Mounted Aluminium Noticeboard with Header
£190.80
£159.00
(Inc VAT)
(Exc VAT)
---
Delivery Only £7.50 ex.VAT & FREE on orders over £125.00 ex.VAT*
28 day hassle free returns available on all of our products
Request Bulk Quote
Dimensions:

Height: 870mm
Width: 590mm
Header Size: 450mm x 80mm

Features


Constructed from durable aluminium, ideal for long-term use.


Designed to hold 4 x A4 papers with a total paper area of 483mm x 973mm.


Adaptable for both indoor and outdoor use, offering versatile display solutions.


Features a distinct header, perfectly sized at 450mm x 80mm for showcasing company logos or titles.


Backed with cork material, ensuring easy and secure pinning of notices.


Seamless wall-mounted design for optimal visibility and space-saving.


The 4 x A4 Wall Mounted Aluminium Noticeboard with Header is a stellar addition to both indoor and outdoor spaces. Its impeccable design, backed by the sturdiness of aluminium, makes it not just a functional asset but also an aesthetic one. Whether it's office announcements, event notifications, or promotional content, the spacious paper area of 483mm x 973mm ensures every piece of information is displayed prominently.
What sets this noticeboard apart is its distinct header, measuring 450mm x 80mm, a prime location to feature your company logo or a custom title. This elevates brand visibility and adds a professional touch. Additionally, the cork backing provides a firm grip for pinned notices while facilitating easy changes. Invest in this modern noticeboard solution and streamline your communication with elegance and efficiency. It's important to note that this board isn't water tight
You may also like
Related Products

Recently Viewed