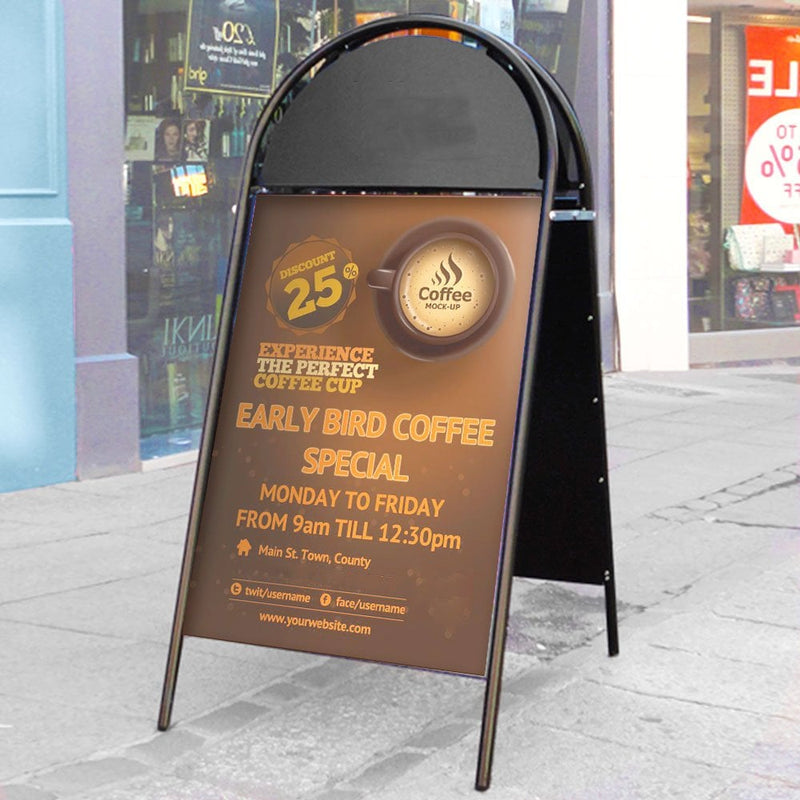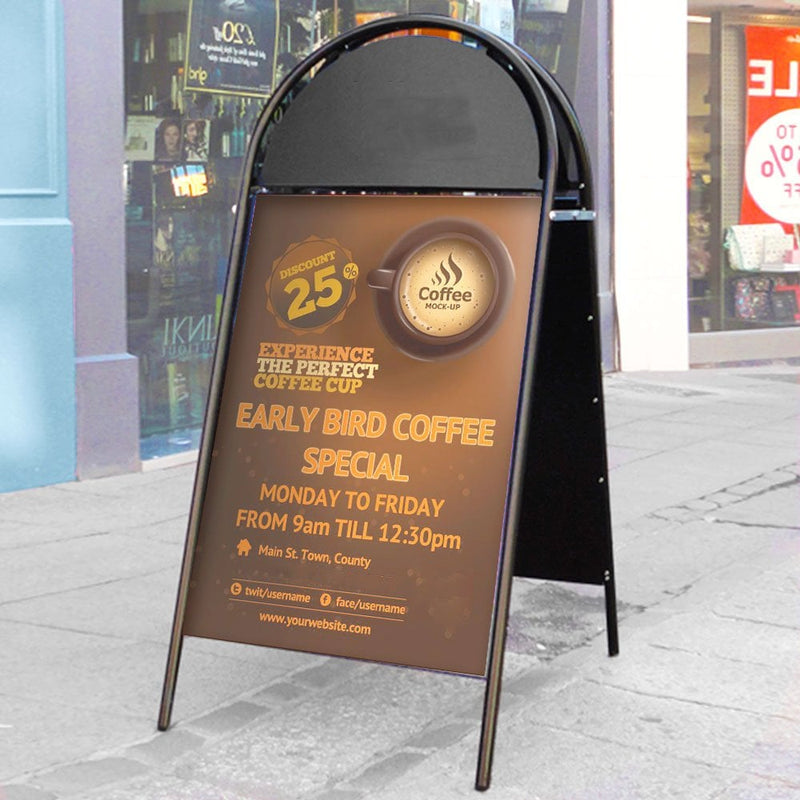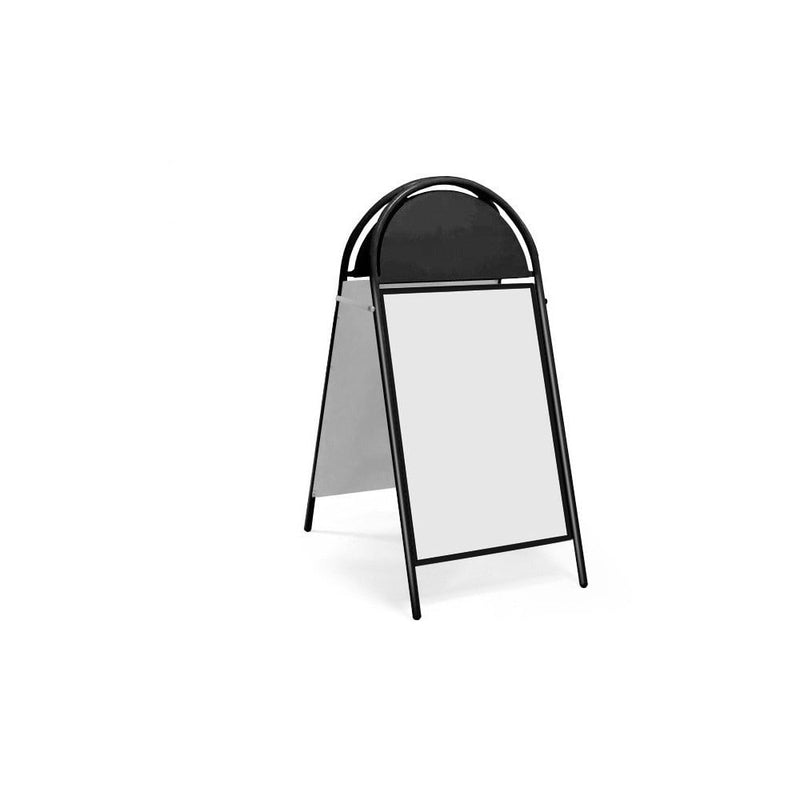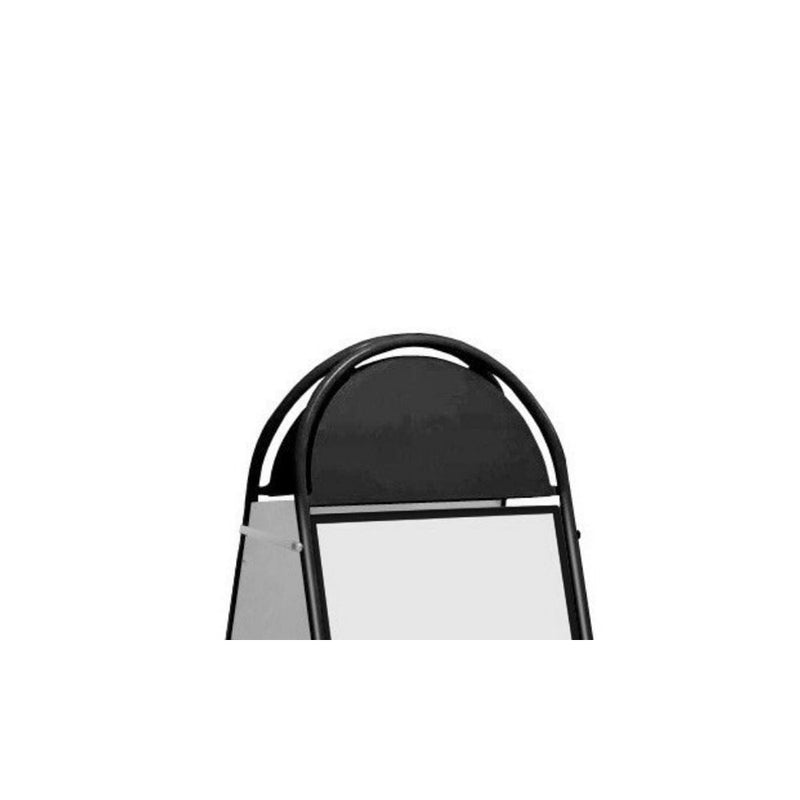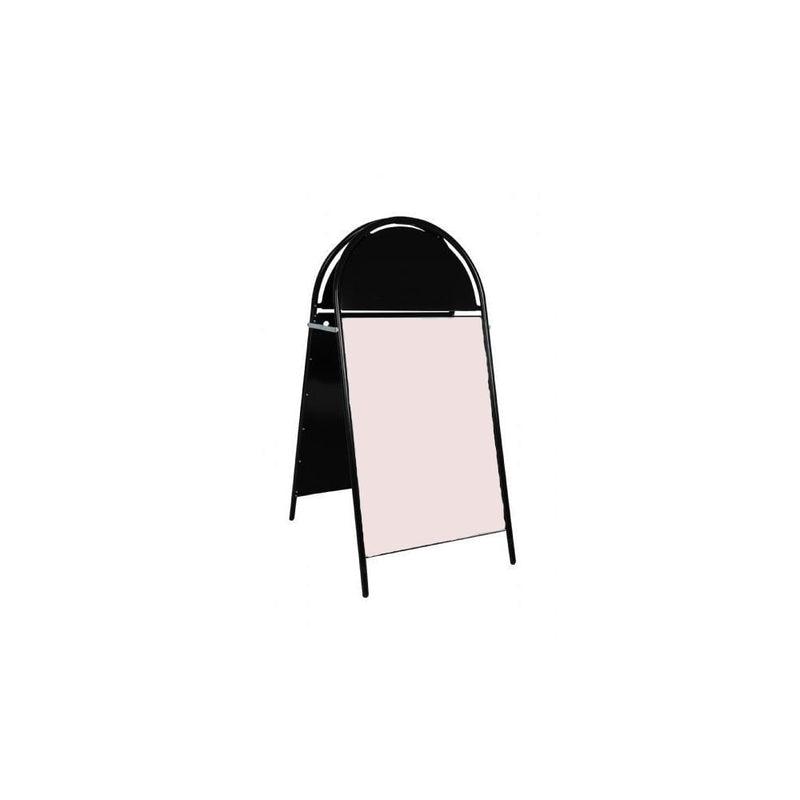 A1 Black Rounded A-Board Double Sided Pavement Sign With Display Header
ARTWORK PRINTING AVAILABLE
Save £39.17
Save £47.00
In Stock
£119.00
£166.00
(Inc VAT)
£99.17
£138.33
(Exc VAT)
---
Delivery Only £7.50 ex.VAT & FREE on orders over £125.00 ex.VAT*
Delivery estimated 3-5 working days at point of artwork approval
Request Bulk Quote
Dimensions:
Width: 674mm
Depth: 900mm
Height: 1410mm
Header: 594mm x 327mm
Poster Size: 841mm x 594mm

Features:
A1 Tubular Design: Featuring a tubular snap frame in a distinct A1 size, this pavement sign ensures prominent visibility
Distinctive Arched Header: The eye-catching arched header not only gives the pavement sign board an elegant look but also attracts more attention from passers-by
Rugged Steel Build: The strong steel construction, paired with heavy steel feet, guarantees stability and resilience against outdoor challenges
Weatherproof Excellence: The design is fully weather-resistant, making it a perfect choice for outdoor advertising pavement signs. We do recommend laminating any displayed literature for added protection against water damage
Secure Display: The clear cover, equipped with a magnetic perimeter, ensures that your promotional material remains dry and secure in all conditions
Versatile Offering: Available in an array of sizes and colours, catering to diverse shop pavement signs needs and preferences
Expand your advertising horizons with these A1 tubular pavement signs in classic black. With a uniquely designed arched header, these free standing pavement signs provide an attractive flourish that's sure to catch the eye of anyone walking by.
Ensuring the display remains undeterred even in challenging conditions, heavy steel feet are seamlessly integrated into the design of these trade pavement signs. This robust foundation not only protects against high winds but also fortifies the sign against the everyday jostles and knocks typical of busy pavements. The included side stays further amplify its stability, ensuring the unit doesn't collapse.
The premium protective cover that accompanies this black A1 unit is of the highest quality. Securely held in place by a magnetic perimeter, your literature and promotional messages remain well-protected from external elements.
Ideal for those who want to amplify their advertising reach, this weatherproof design, bolstered by a sturdy tubular framework, makes it an invaluable addition for businesses. Whether you're looking for shop pavement signs, trade pavement signs, or any other variety of advertising pavement signs, our extensive range promises to cater to all your needs. Expand your promotional arsenal and choose the best in free standing pavement signs with our offering.
Looking to get artwork made to put in your literature display product? we offer a comprehensive online printing service. For full details check out our printing service page.
How it work
1. Either purchase your product and print cart add-on at the same time or purchase the print product as a standalone from our printing range . Once your order is placed, we will send you an email with clear instructions of the requirements for the artwork.
2. Read the artwork guide PDF to ensure all required criteria is met in order to be approved for printing. Artwork will be need to be approved for printing. (We can provide a design service at an additional cost based on quotation. Email help@displaysense.co.uk for design enquiries)
3. Reply to our email with your artwork. Once approved your document will be sent to print. After submission of your artwork, printing of your design and subsequent shipping to your address will be estimated between 3-5 workings days from approval point.
colour finish
Black
hygiene sign type
Social Distancing Signs
material
Steel
paper size
A1
sizes
A1
type
A Boards
You may also like
Related Products

Recently Viewed