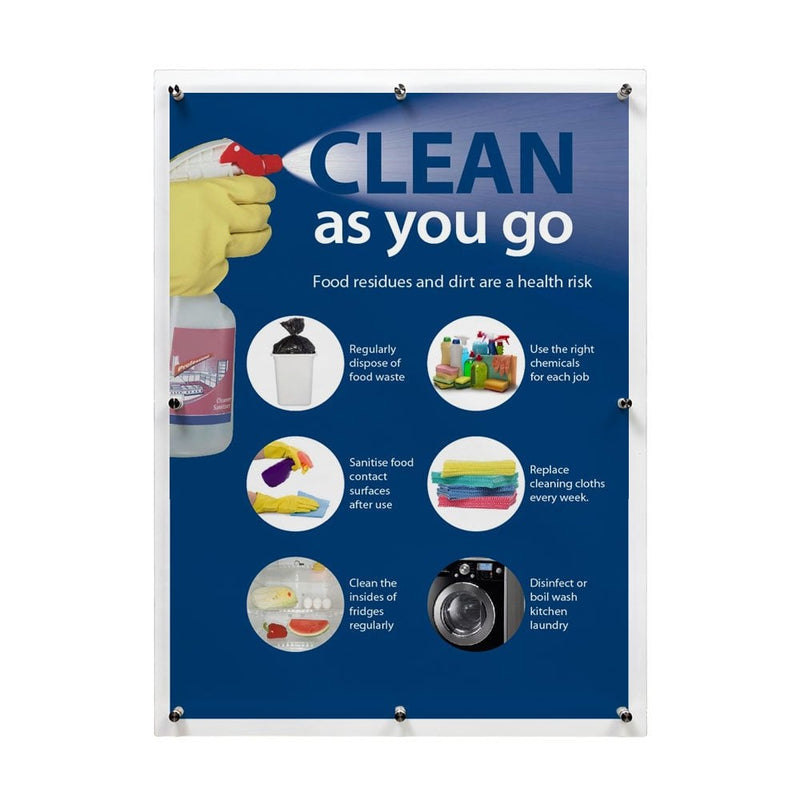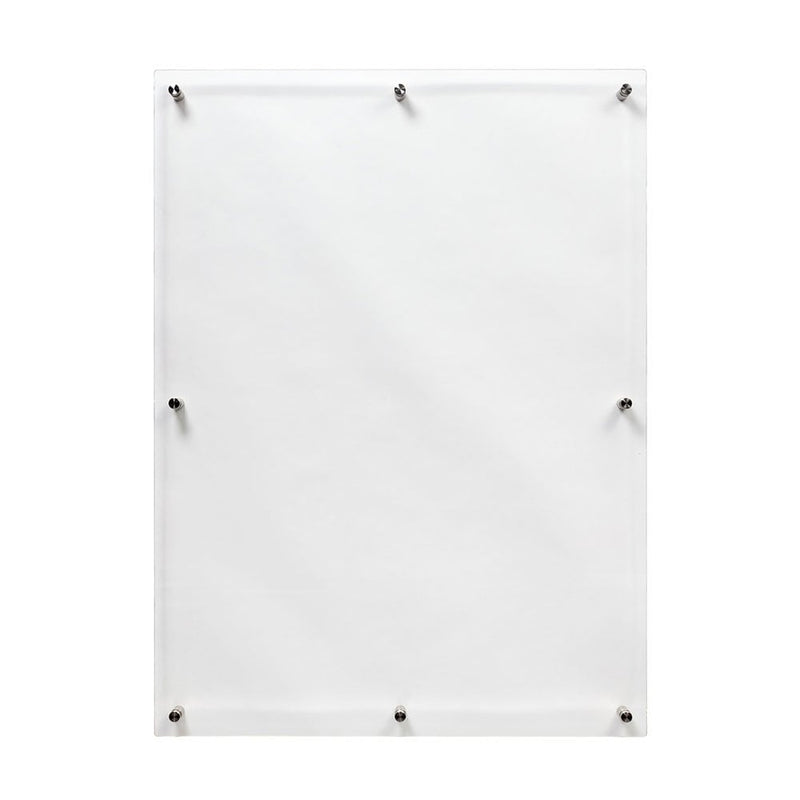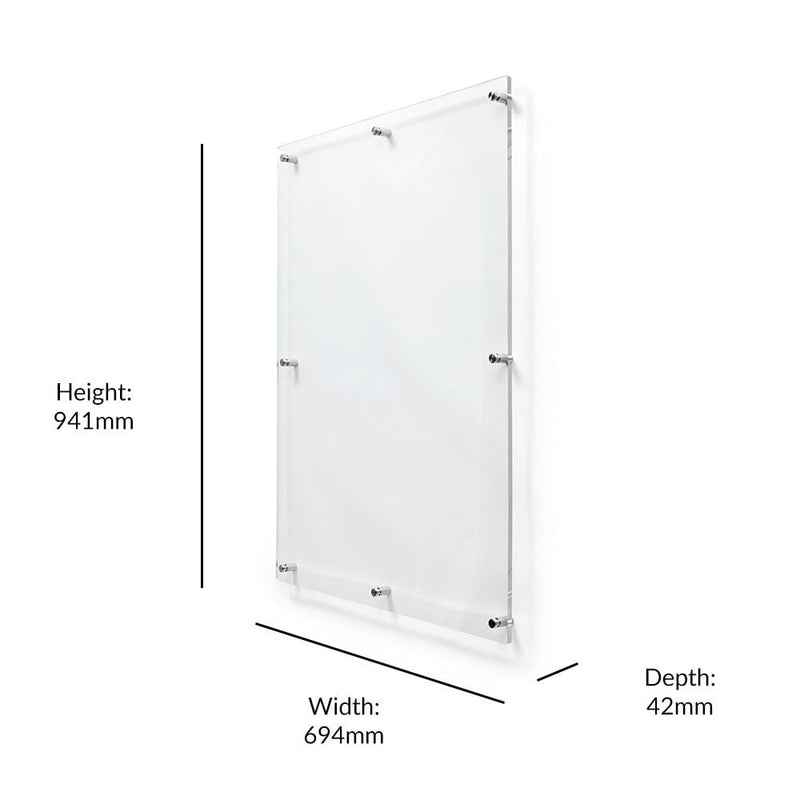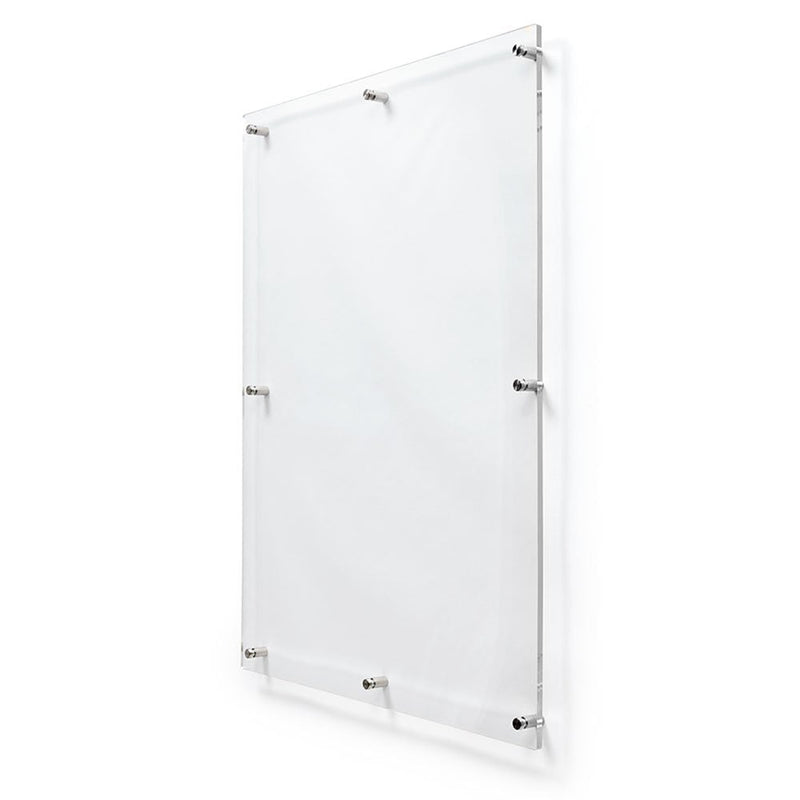 A1 Wall Mounted Acrylic Panel Poster Display
£132.00
£110.00
(Inc VAT)
(Exc VAT)
---
Delivery Only £7.50 ex.VAT & FREE on orders over £125.00 ex.VAT*
28 day hassle free returns available on all of our products
Request Bulk Quote
Dimensions:
Height: 941mm
Width: 694mm
Depth: 42mm
Acrylic Thickness: 5mm
Paper Size: A1

Features:
Sleek Design: The clear poster display seamlessly integrates with any decor, standing out as a distinguished wall mount sign holder suitable for a range of spaces
Versatile Orientation: Tailored to support both portrait and landscape displays, it flawlessly fits A1 literature, ensuring a commanding content presentation
Elite Acrylic Make: Carved from crystal clear 5mm thick acrylic, this acrylic poster holder wall mounted frame embodies the elegance of glass while offering unmatched sturdiness and durability
Enduring Craftsmanship: With a design emphasis on longevity, this acrylic wall sign holder resists impacts, safeguarding its immaculate look for years to come
Smart Wall Mounts: The anodised wall fastenings not only showcase an air of refinement but also guarantee effortless installation and quick literature alterations
Expansive Display Solution: Perfect as a plastic wall sign holder, this frame serves as an opulent and functional solution for showcasing A1 posters and large-scale documents
Presenting our premier wall-mounted frame, meticulously crafted for A1 posters and literature. Sculpted with the highest-grade acrylic, this acrylic poster holder wall mounted unit radiates the clarity and sophistication of glass, fortified with the robustness of top-tier materials. Its minimalist design ensures harmony with any interior, while the adaptability to alternate between portrait and landscape orientations enhances its usability. Accentuated by the elegant anodised wall fixings, this plastic wall sign holder not only promises a breezy installation but also convenient content swaps. Be it for grand events, corporate settings, or plush interiors, this acrylic wall sign holder is a testament to grace and efficiency.
colour finish
Transparent
height
941mm
material
Acrylic
paper size
A1
sizes
A1
type
Wall Mounted
width
694mm
You may also like
Related Products

Recently Viewed