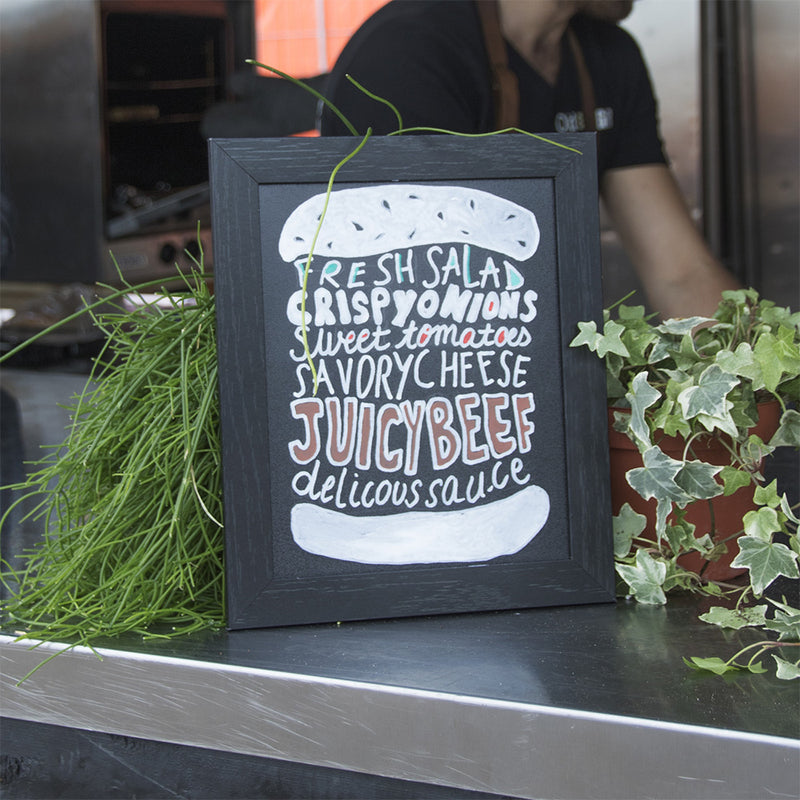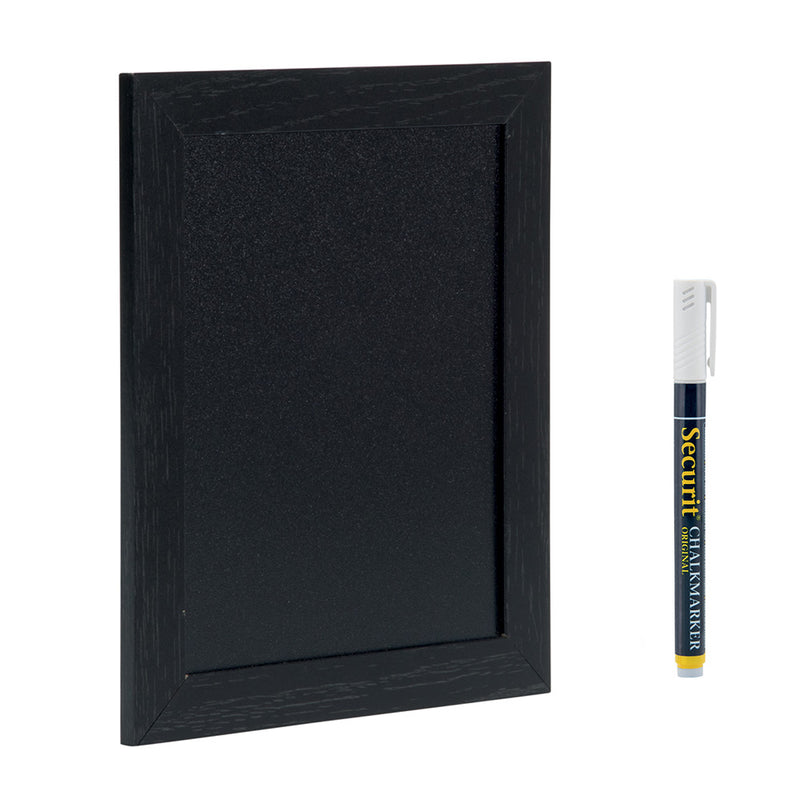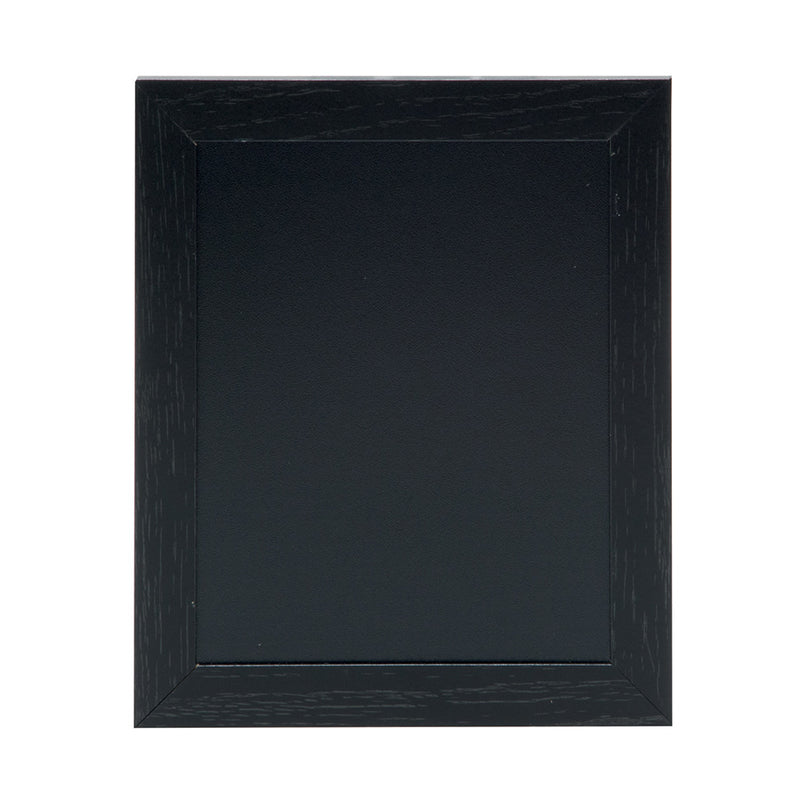 Double Sided Black Wood Framed Chalkboard with Wall Mounting Kit and Chalk Pen - 240mm x 200mm
£19.00
£15.83
(Inc VAT)
(Exc VAT)
---
Delivery Only £7.50 ex.VAT & FREE on orders over £125.00 ex.VAT*
28 day hassle free returns available on all of our products
Request Bulk Quote
Dimensions:
Height: 240mm
Width: 200mm
Depth: 10mm


Features
Compact Writing Surface: Measuring 190 x 150mm, this wall mounted blackboard provides ample space for creative and informative displays
Elegant Wood Frame: Encased in a 50mm wood frame, the board combines elegance and durability
Chalk Pen and Wall Mounting Kit Included: Comes equipped with a chalk pen and a complete kit for easy wall mounting
Stylish and Functional Design: Presenting a black wooden style frame, this mounted chalkboard is an emblem of innovation and creativity
Versatile Usage: Perfect for sharing offers, promotions, or enticing product descriptions, making it ideal for a variety of settings
Dual-Sided Display: Its dual-sided surface allows you to maximise usage and creativity, offering more space for your messages
This wall mounted blackboard is a versatile and stylish solution for your display needs. Whether you're looking to highlight daily specials in a café, announce upcoming events in a community center, or simply add a creative touch to your home decor, this mounted chalkboard is an ideal choice. Featuring a compact yet ample writing surface of 190 x 150mm, it provides the perfect canvas for your messages and artwork. The elegant 50mm wood frame not only adds a touch of sophistication but also ensures durability and longevity. This wall hanging chalkboard, presented in a sleek black wooden style, effortlessly blends with any interior décor, making it a functional yet fashionable addition to your space.
What sets this chalkboard apart is its user-friendly design, complete with a chalk pen and an easy-to-use wall mounting kit. This ensures a hassle-free installation process, allowing you to set it up quickly and start expressing your creativity or sharing important information. The board's dual-sided nature maximises its utility, letting you switch between messages or designs with ease. Ideal for both personal and professional environments, this wall-mounted blackboard is not just a tool for communication but also an emblem of innovation and creativity. It's perfect for anyone looking to make a statement while efficiently utilising space.
depth
10mm
height
240mm
width
200mm
You may also like
Related Products

Recently Viewed