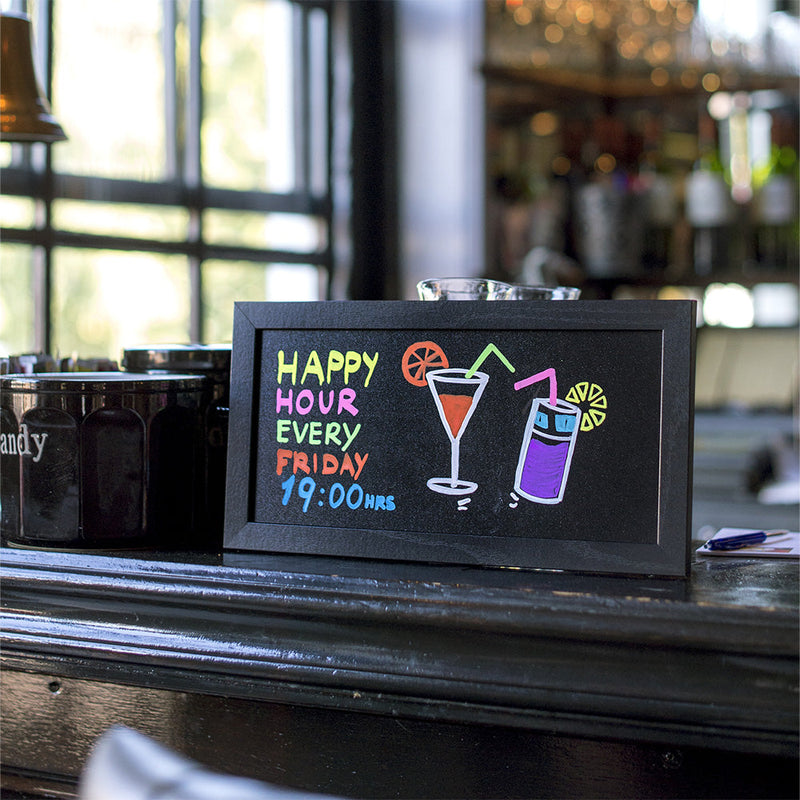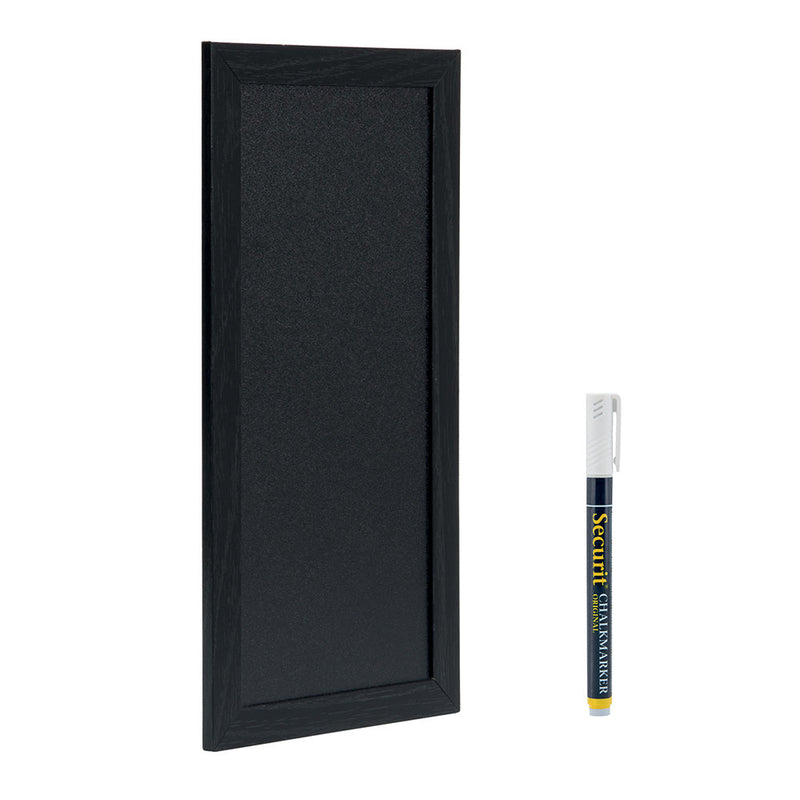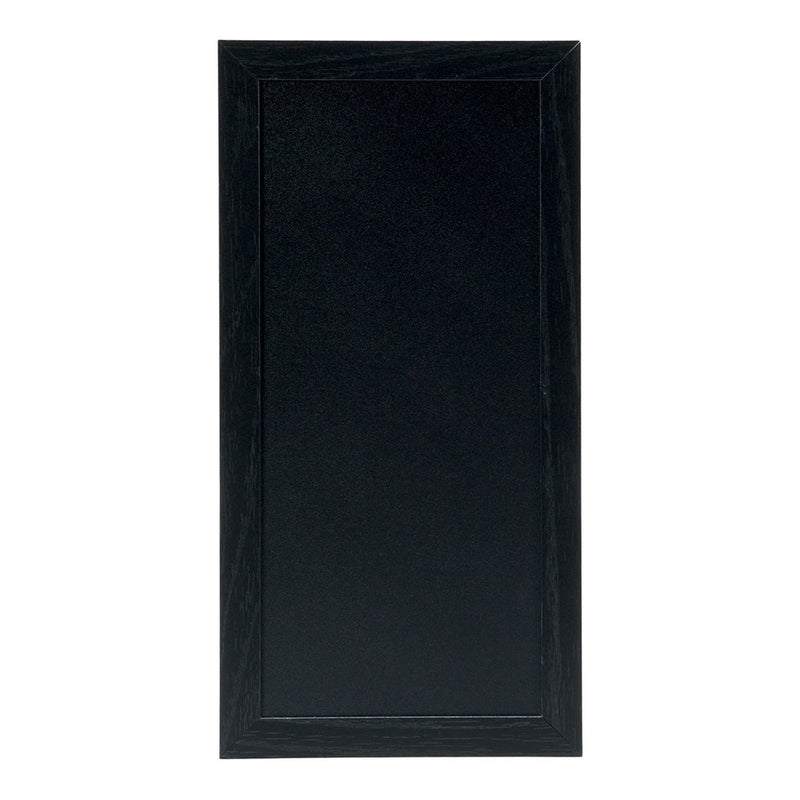 Double Sided Black Wood Framed Chalkboard with Wall Mounting Kit Chalk Pen - 400mm x 200mm
£24.00
£20.00
(Inc VAT)
(Exc VAT)
---
Delivery Only £7.50 ex.VAT & FREE on orders over £125.00 ex.VAT*
28 day hassle free returns available on all of our products
Request Bulk Quote
Dimensions:
Height: 400mm
Width: 200mm
Depth: 10mm


Features
Wall Mounted Blackboard: Presenting itself with a black wooden style frame, this chalkboard is an emblem of innovation and creativity
Versatile Writing Surface: Offers a generous writing area of 350 x 150mm, ideal for showcasing offers, promotions, or descriptive content
Sturdy 50mm Wood Frame: Encased in a robust wooden frame for enhanced durability and a touch of sophistication
Chalk Pen and Wall Mounting Kit Included: Everything you need for easy setup and immediate use
Dual-Sided for Maximum Creativity: Its dual-sided surface allows you to maximise usage and unleash your creativity
Ideal for Multiple Settings: Perfect as a wall hanging chalkboard in cafes, restaurants, or educational settings
Introducing the wall mounted blackboard, an essential addition to any dynamic and creative space. This elegantly mounted chalkboard seamlessly blends functionality with style, making it a perfect choice for cafes, classrooms, and business environments alike. The substantial 350 x 150mm writing surface offers ample space for you to share daily specials, educational content, or promotional messages. Encased in a robust 50mm wooden frame, this blackboard boasts a sleek black wooden style, lending a sophisticated touch to any wall it adorns. It's not just a utility; it's a statement piece that enhances the aesthetic of your space.
Our wall mounted blackboard is thoughtfully designed for ease of use and versatility. It comes equipped with a chalk pen and a complete wall mounting kit, ensuring a hassle-free setup. The dual-sided design of the board maximises its utility, allowing you to display different messages on either side or change your display with ease. This wall hanging chalkboard is more than just a writing surface; it's a canvas for your creativity and a tool for effective communication. Whether you're announcing offers, sharing mouth-watering product descriptions, or imparting knowledge, this wall mounted chalk board is the perfect partner to bring your ideas to life.
depth
10mm
height
400mm
width
200mm
You may also like
Related Products

Recently Viewed