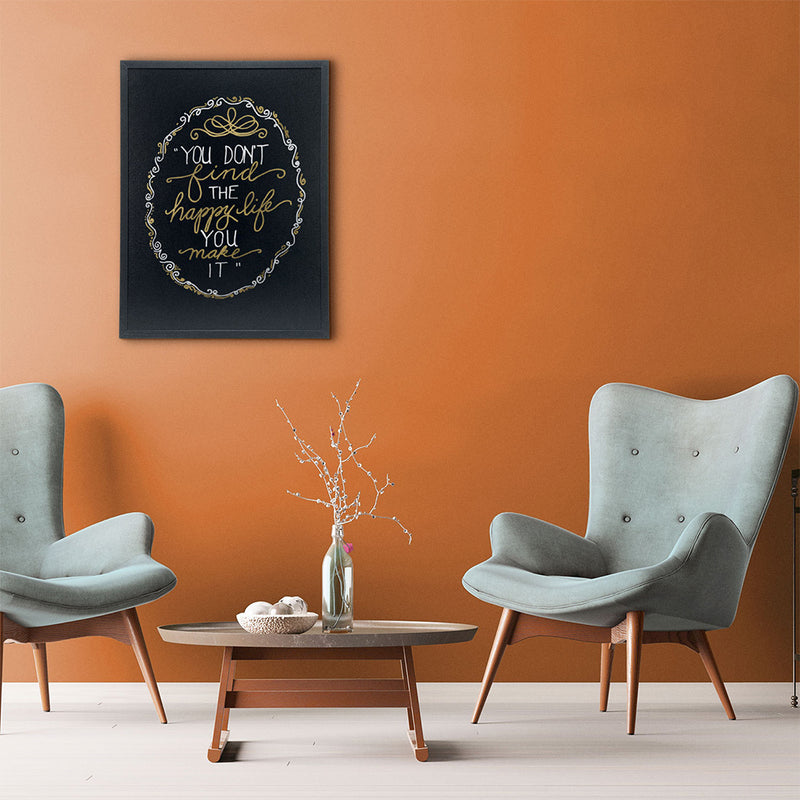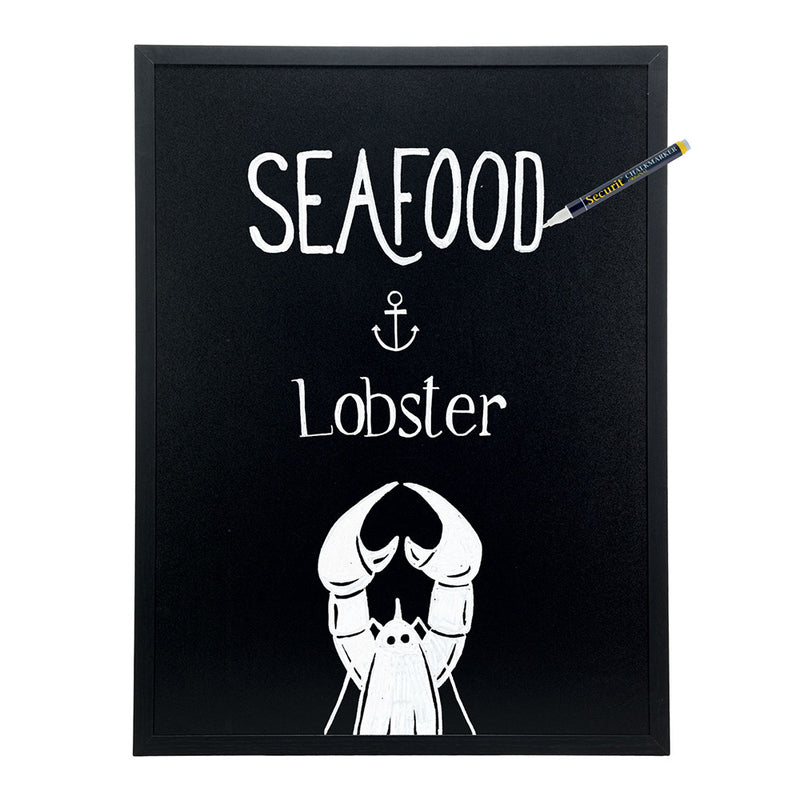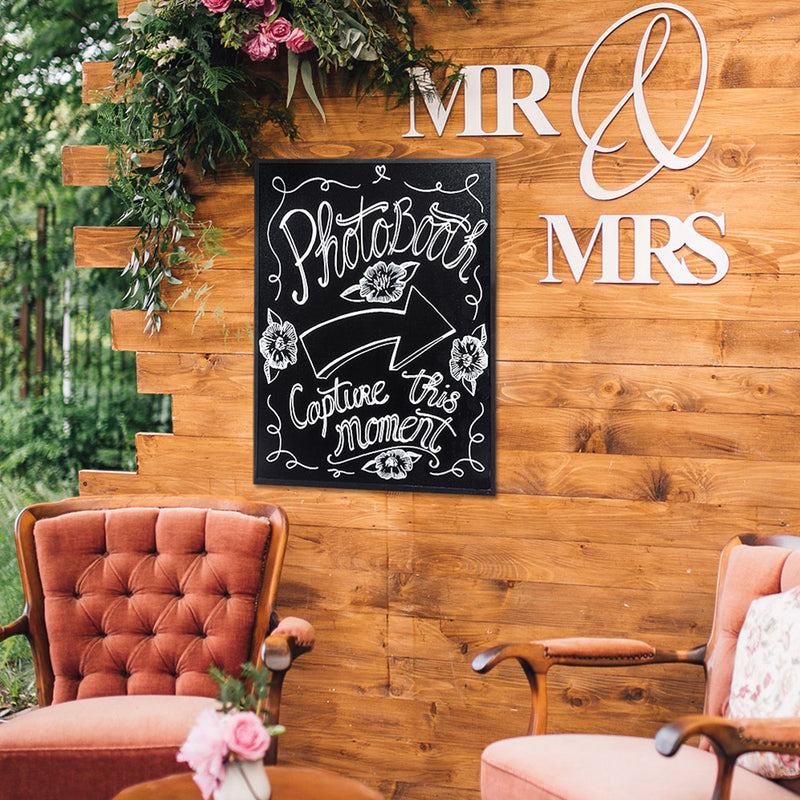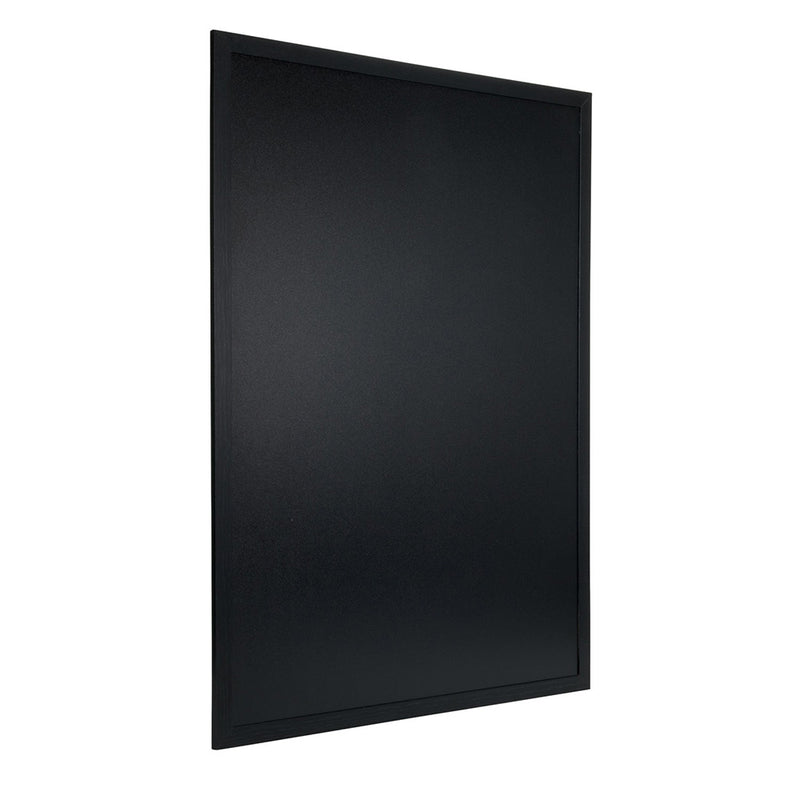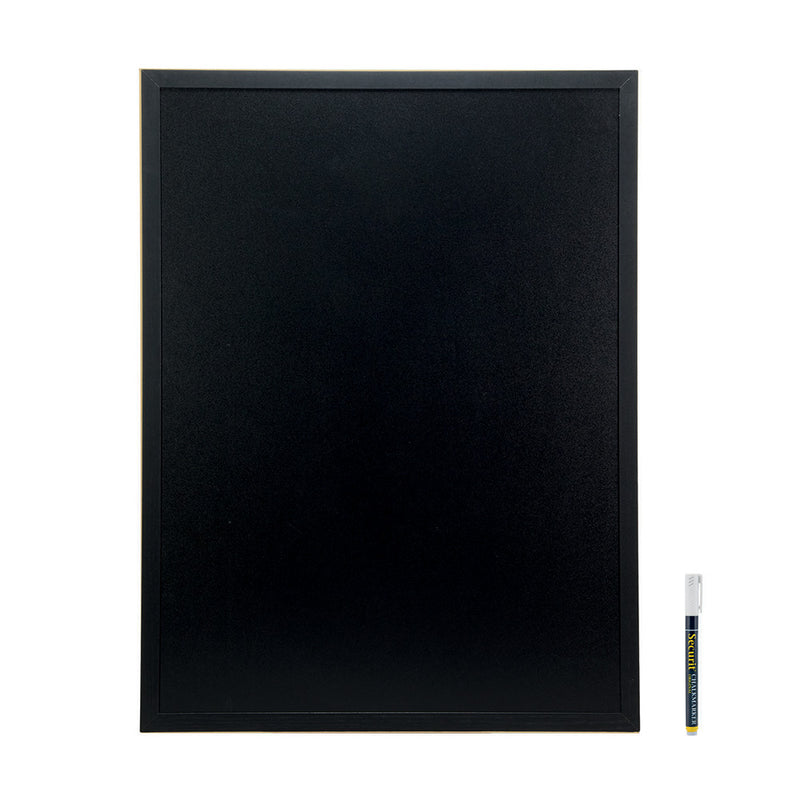 Double Sided Black Wood Framed Chalkboard with Wall Mounting Kit and Chalkboard Pen - 800mm x 600mm
£42.00
£35.00
(Inc VAT)
(Exc VAT)
---
Order Within , For Delivery On
Delivery Only £7.50 ex.VAT & FREE on orders over £125.00 ex.VAT*
28 day hassle free returns available on all of our products
Request Bulk Quote
Dimensions:
Height: 800mm
Width: 600mm
Depth: 10mm


Features
Generous Writing Surface: Boasting a 550 x 750mm writing area, this wall-mounted blackboard provides extensive space for creativity and communication
Elegant Wooden Frame: Framed by a stylish 50mm black wooden border, this mounted chalkboard adds a touch of sophistication to any setting
Dual-Sided Flexibility: The double-sided design of this wall hanging chalkboard maximises its use, allowing for diverse and dynamic displays
Complete Accessory Kit: Comes equipped with a chalk pen and all necessary wall mounting tools, ensuring easy setup and immediate use
Innovative and Creative: Presenting itself with an elegant black frame, this chalkboard is a beacon of innovation, perfect for displaying offers or product descriptions
Versatile and User-Friendly: Ideal for a variety of settings, this wall mounted chalk board is easy to use and seamlessly integrates into any indoor environment
Embrace the elegance and versatility of our wall-mounted blackboard, a perfect blend of style and functionality for any indoor setting. This chalkboard, framed in a sophisticated 50mm black wooden style, offers an ample writing surface of 550 x 750mm, providing a substantial canvas for your creative displays. Whether it's for showcasing daily specials in a café, advertising offers in a retail space, or as an interactive tool in classrooms and offices, this blackboard adds a touch of charm while serving its practical purpose. The dual-sided design further enhances its utility, allowing for a dynamic and varied presentation of messages and artwork.
Equipped with a complete accessory kit, including a chalk pen and all necessary tools for wall mounting, this board is ready for immediate use upon arrival. It stands out not just for its aesthetic appeal but also for its user-friendliness and adaptability. The easy-to-use nature of this wall hanging chalkboard makes it ideal for regularly changing displays, ensuring your messages are always fresh and engaging. Its durable construction ensures longevity, making it a valuable addition to any space looking to combine practicality with a flair for creativity. This wall mounted chalk board is not just a tool, but an innovative medium to connect, communicate, and captivate.
depth
10mm
height
800mm
width
600mm
You may also like
Related Products

Recently Viewed