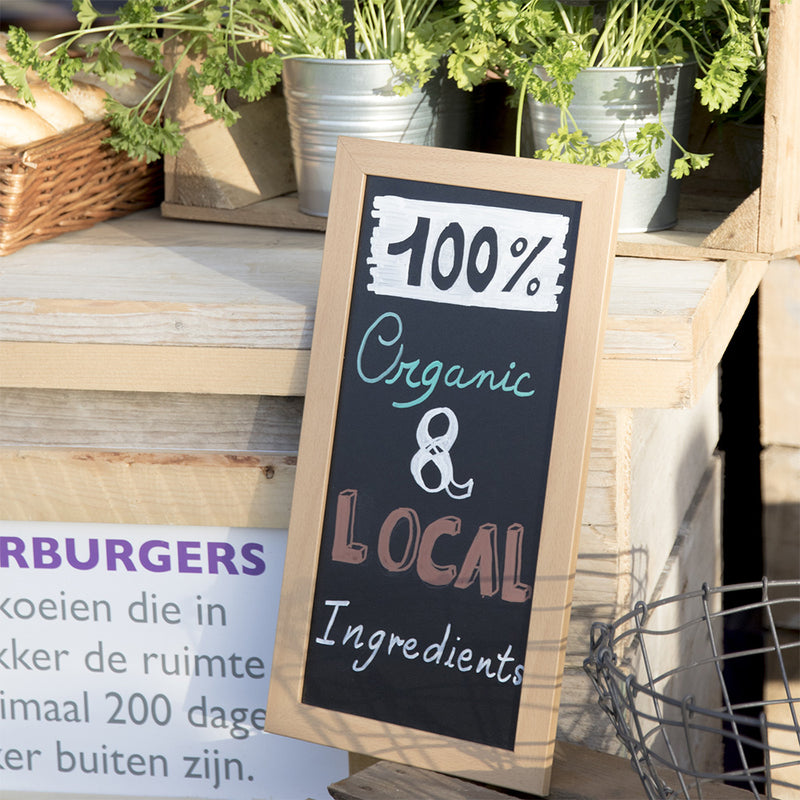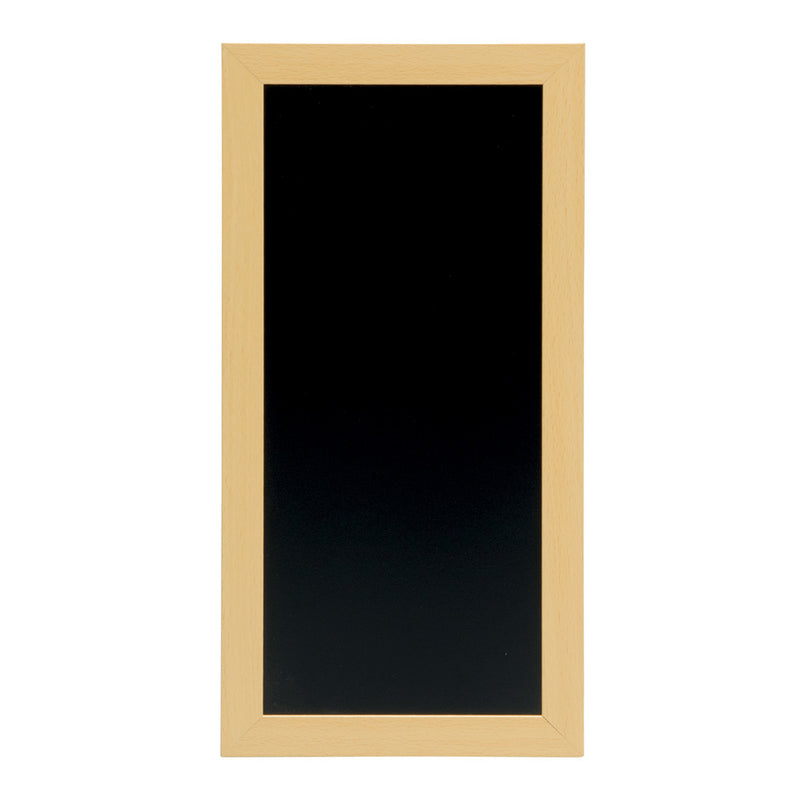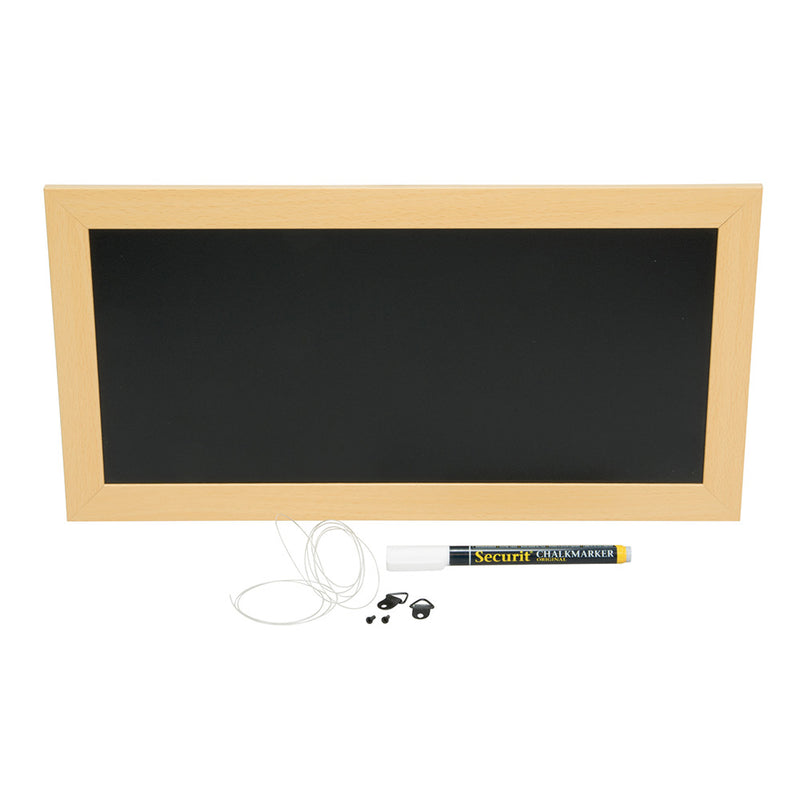 Double Sided Light Wood Framed Chalkboard with Wall Mounting Kit Chalk Pen - 400mm x 200mm
£24.00
£20.00
(Inc VAT)
(Exc VAT)
---
Delivery Only £7.50 ex.VAT & FREE on orders over £125.00 ex.VAT*
28 day hassle free returns available on all of our products
Request Bulk Quote
Dimensions:
Height: 400mm
Width: 200mm
Depth: 10mm


Features
Dual-Sided Writing Surface: Offers enhanced usability with a two-sided design, ideal for versatile messaging and displays on wall mounted blackboards
Included Chalk Pen: Comes equipped with a chalk pen, ensuring immediate readiness for use upon setup of the mounted chalkboard
Wall Mounting Kit: Includes a comprehensive kit for wall mounting, allowing for flexible placement in various settings for wall hanging chalkboards
Robust Wood Frame: Features a sturdy 50mm wood frame, providing both durability and stability for long-term use of wall mounted chalk boards
Elegant Teak Wood Style: Boasts a teak wooden style frame, adding an elegant and professional aesthetic to any wall mounted blackboard space
Multi-Purpose Use: Ideal for promotional displays, menus, or special announcements on wall mounted chalk boards
Introduce a touch of sophistication and functionality to your space with our versatile wall-mounted chalkboard. This wall-mounted blackboard, designed with a spacious 350 x 150mm writing surface, is perfect for displaying offers, promotions, or engaging product descriptions. The robust 50mm wood frame, adorned with a teak wooden style, adds an elegant and professional aesthetic to any setting.
Ready for immediate use, this mounted chalkboard comes complete with a chalk pen and a wall mounting kit, offering versatility in placement and use. Its dual-sided surface allows for maximum usability, enabling you to convey messages effectively on both sides. Whether it's for a cafe, event, or personal use, this wall hanging chalkboard is an ideal solution for stylish and effective communication.
depth
10mm
height
400mm
width
200mm
You may also like
Related Products

Recently Viewed