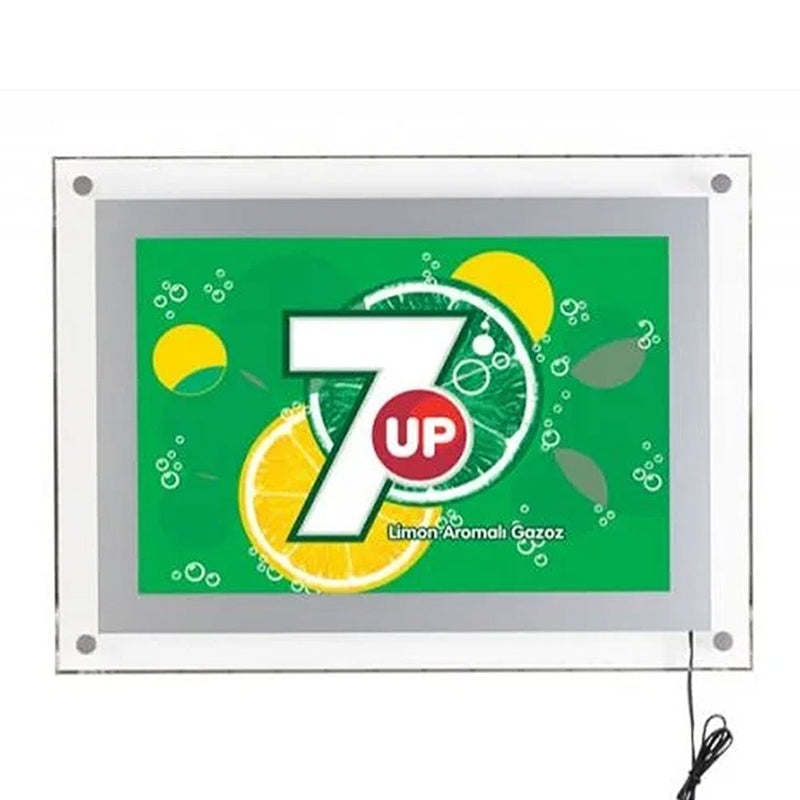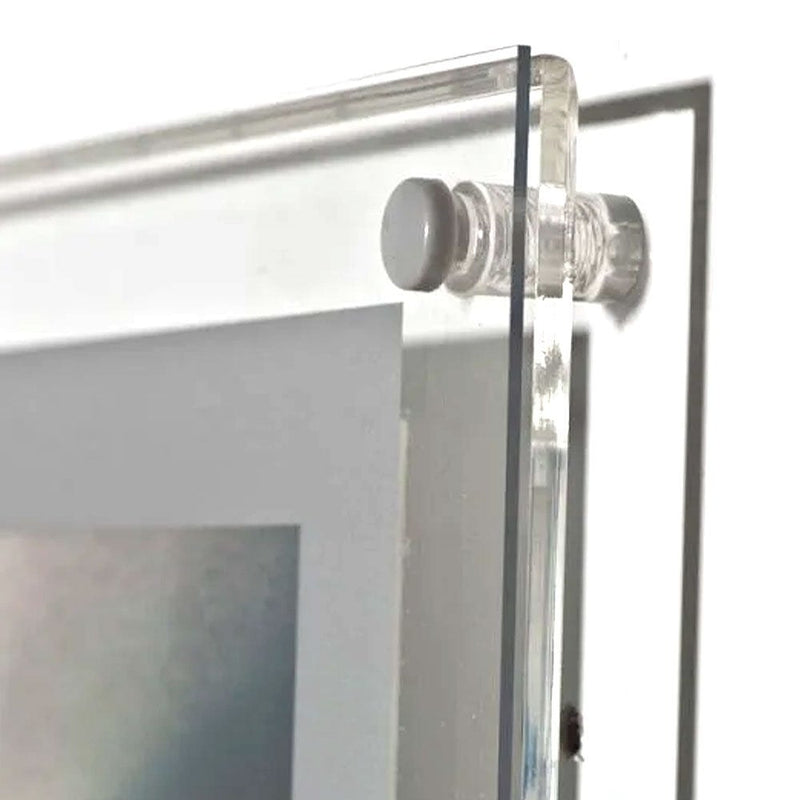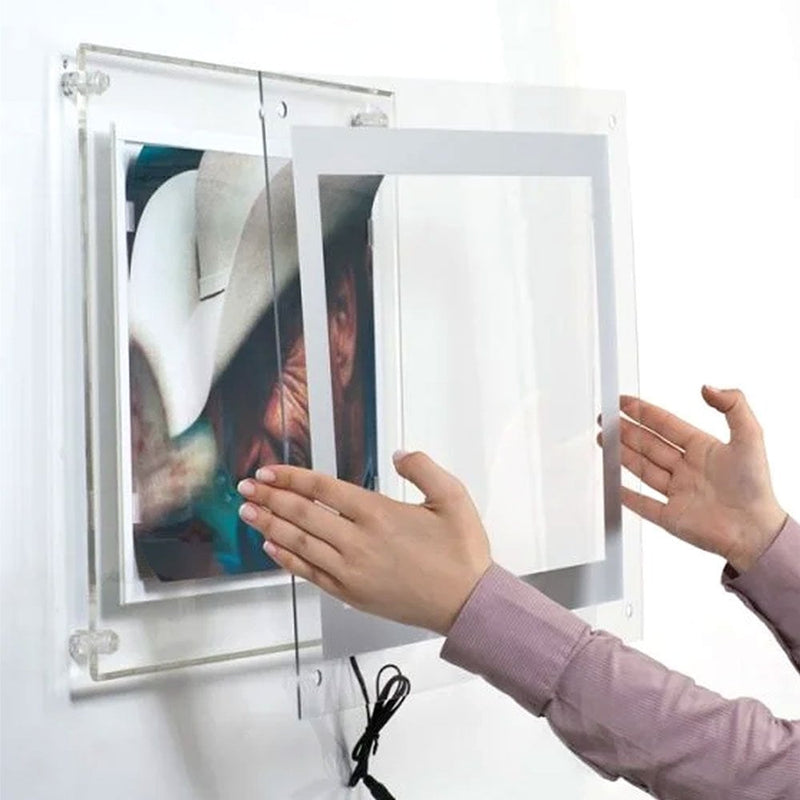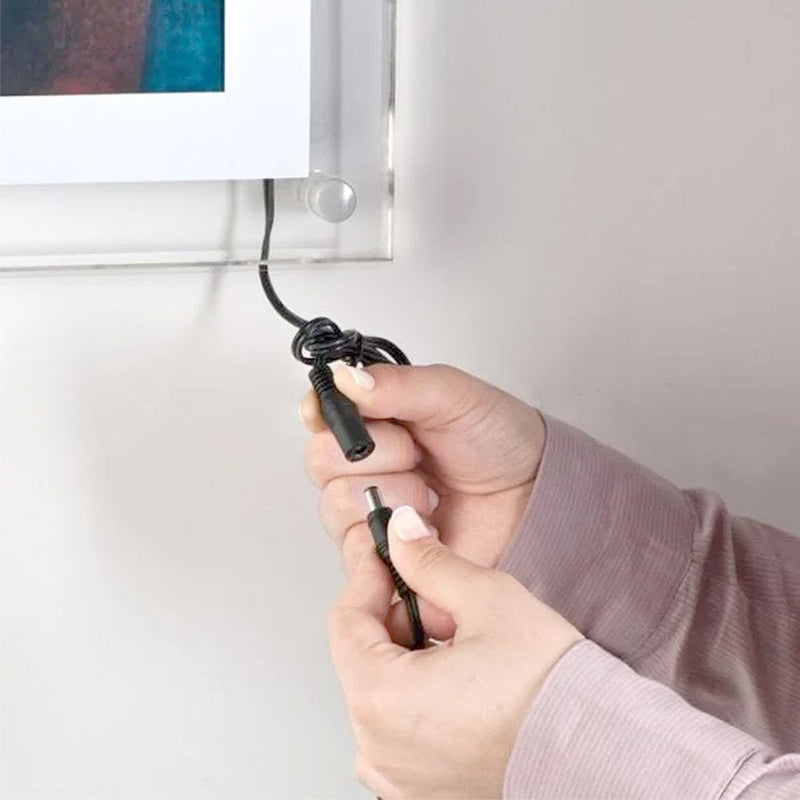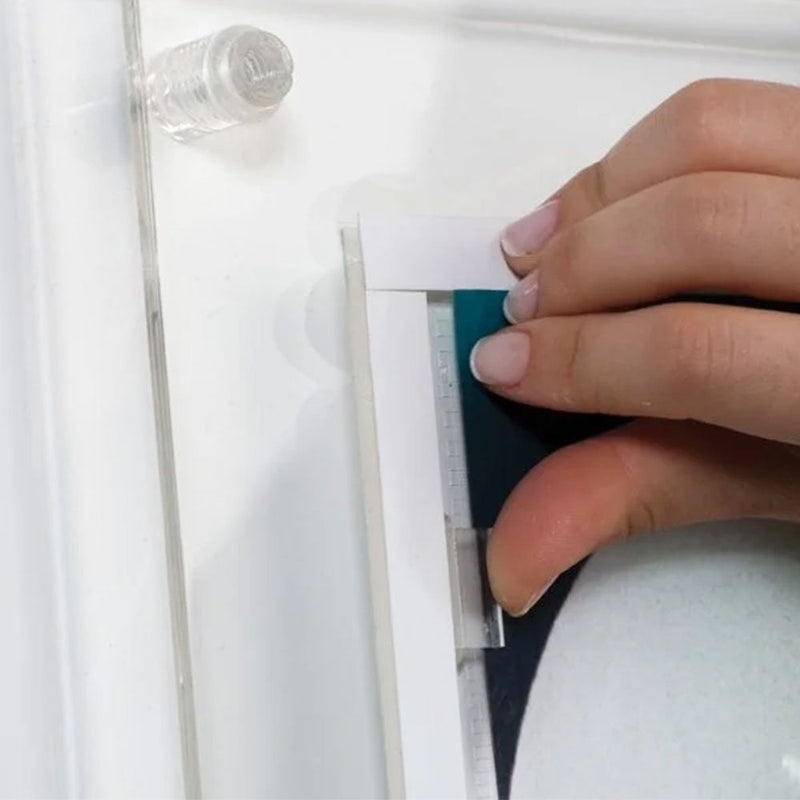 A1 LED Wall Mounted Stand Off Acrylic Poster Frame - Silver
ARTWORK PRINTING AVAILABLE
In Stock
£409.00
£340.83
(Inc VAT)
(Exc VAT)
---
Delivery Only £7.50 ex.VAT & FREE on orders over £125.00 ex.VAT*
Delivery estimated 3-5 working days at point of artwork approval
Request Bulk Quote
Dimensions:
Height: 954mm
Width: 707mm


Features
Heavy-Duty Aluminium Build: This A1 frame is made with superior aluminium, providing excellent durability for long-term use
Adaptable Orientation: Effortlessly switches between portrait and landscape, giving flexibility to your LED poster display needs
Resistant to Weather: Boasts a design that stands up to all weather conditions, perfect for the UK's varied climate
Lockable Frame Feature: Security is key; this LED snap frame includes a lockable function with an Allen key for secure poster changes
Optimal LED Lighting: Fitted with premium LED lights that provide even, attractive illumination across the entire poster
Sleek Silver Finish: The frame's chic silver finish enhances its surroundings and adds a professional touch to any LED display poster
Introducing our distinguished A1 LED poster frame, a product designed to marry functionality with flair. Engineered from high-quality aluminium, this frame boasts an unyielding build that promises endurance and stability, ensuring your investment is not only safe but also impactful over time. With a sleek silver finish, the frame elevates the environment it inhabits, reflecting a sense of professionalism and attention to detail.
True versatility is at the core of this design, allowing for both portrait and landscape orientations, thus accommodating your varied LED poster displays with ease. It stands resilient against the unpredictable UK weather, thanks to its comprehensive weatherproofing, protecting your marketing materials come wind, rain, or shine. And with security in mind, the frame is designed to be lockable, an essential feature for outdoor displays, where it can be securely fastened with the included Allen key.
Illumination is key in any advertising, and this LED snap frame does not disappoint. It provides a consistent and flattering light to ensure your message is always visible and engaging, even in low-light conditions. Ideal for high-street businesses, galleries, restaurants, or event promotions, this A1 LED poster display frame is not just a tool but a statement piece that spotlights your brand and captures attention with unparalleled elegance.
Looking to get artwork made to put in your literature display product? we offer a comprehensive online printing service. For full details check out our printing service page.
How it work
1. Either purchase your product and print cart add-on at the same time or purchase the print product as a standalone from our printing range . Once your order is placed, we will send you an email with clear instructions of the requirements for the artwork.
2. Read the artwork guide PDF to ensure all required criteria is met in order to be approved for printing. Artwork will be need to be approved for printing. (We can provide a design service at an additional cost based on quotation. Email help@displaysense.co.uk for design enquiries)
3. Reply to our email with your artwork. Once approved your document will be sent to print. After submission of your artwork, printing of your design and subsequent shipping to your address will be estimated between 3-5 workings days from approval point.
colour finish
Silver
height
954mm
material
Acrylic
sizes
A1
width
707mm
You may also like
Related Products

Recently Viewed