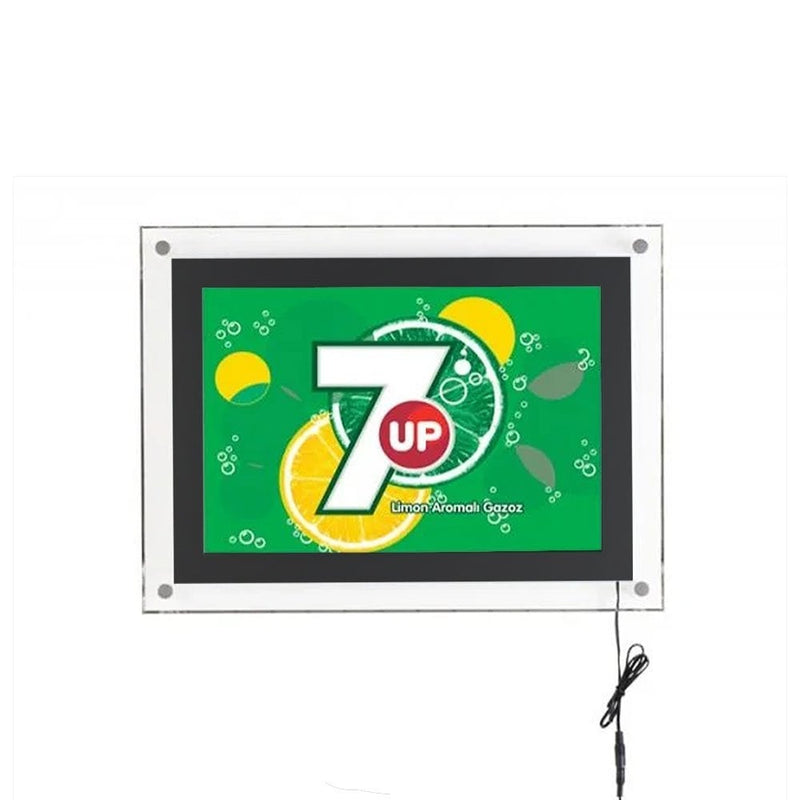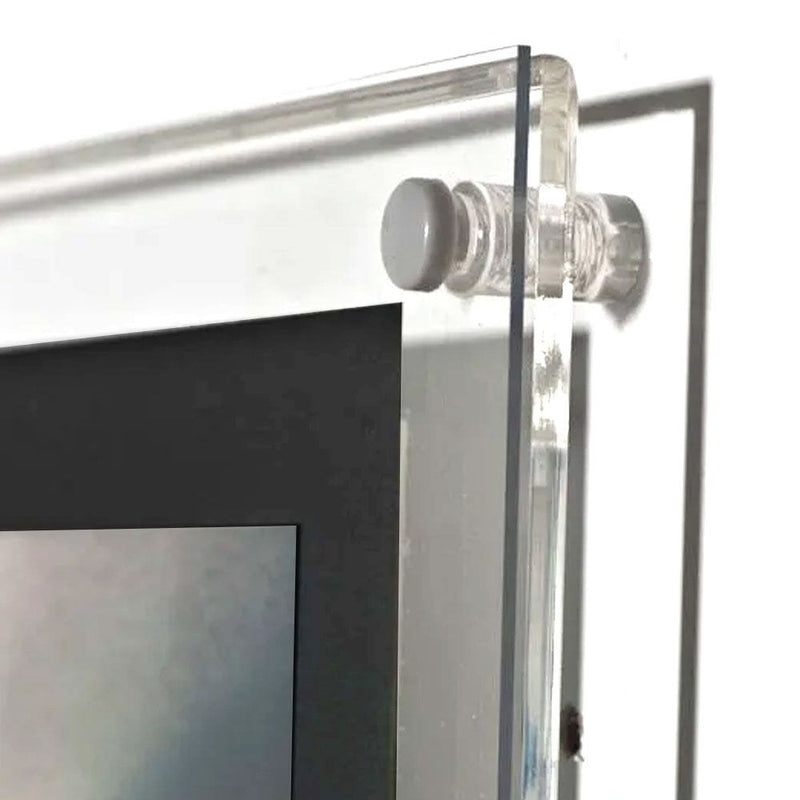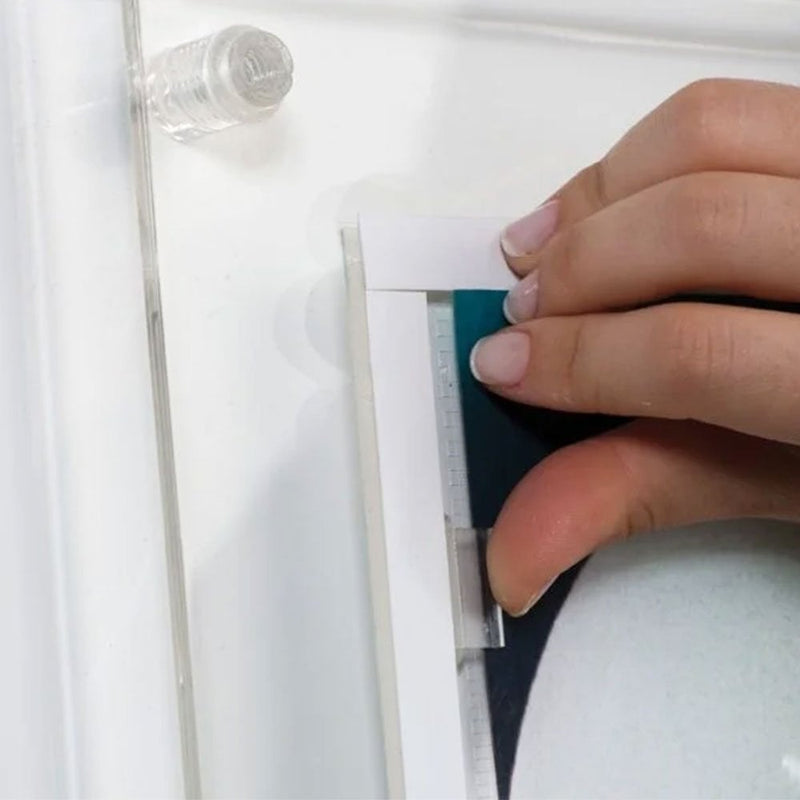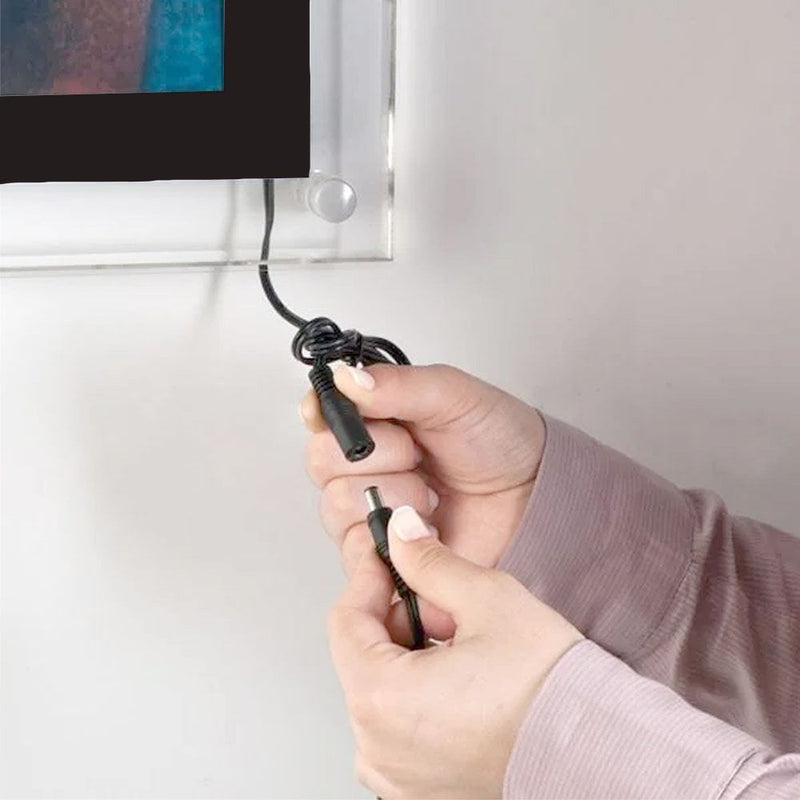 A3 LED Wall Mounted Stand Off Acrylic Poster Frame - Black
ARTWORK PRINTING AVAILABLE
In Stock
£159.00
£132.50
(Inc VAT)
(Exc VAT)
---
Delivery Only £7.50 ex.VAT & FREE on orders over £125.00 ex.VAT*
Delivery estimated 3-5 working days at point of artwork approval
Request Bulk Quote
Dimensions:
Height: 533mm
Width: 410mm


Features
High-Impact Acrylic Material: Constructed from high-strength acrylic, offering durability and long-term use
Highlighting Design: Specially designed to enhance visibility and draw attention to your inserts, ensuring maximum engagement
Flexible Orientation: Equipped to display your content in both portrait and landscape, allowing for versatile poster arrangements
Indoor Optimisation: Exclusively designed for indoor settings, making them perfect for various retail and commercial environments
Led Integration Capability: Compatible with led poster display systems for a dazzling, illuminated presentation of your posters
Illuminated Frame Options: Can be adapted to incorporate illuminated snap frames, transforming your display into an eye-catching led sign holder
Illuminate your indoor space with our sleek A3 wall mounted poster frames, a premium choice for displaying your promotional content with a professional edge. Crafted from robust acrylic, these frames provide a durable solution to showcase your inserts prominently. The high-impact construction is not only resilient but also designed to accentuate the details of your display, drawing in viewer attention effortlessly.
Adaptable in orientation, they seamlessly switch between portrait and landscape modes, giving you the flexibility to present your content exactly how you envisage. Although optimised for indoor use, these frames carry the potential for electrifying enhancement; they can be integrated with led display poster technology, turning a simple frame into an illuminated poster display.
Perfect for restaurants, estate agents, and a plethora of other retail settings, these frames are tailored to meet the demands of any business looking to boost its in-store marketing impact. They serve as not just sign holders but illuminated beacons that captivate and inform. Adopt these A3 wall mounted poster frames to energise your marketing strategy, ensuring your offers, menus, or announcements are unmissable in the bustling retail environment.
Looking to get artwork made to put in your literature display product? we offer a comprehensive online printing service. For full details check out our printing service page.
How it work
1. Either purchase your product and print cart add-on at the same time or purchase the print product as a standalone from our printing range . Once your order is placed, we will send you an email with clear instructions of the requirements for the artwork.
2. Read the artwork guide PDF to ensure all required criteria is met in order to be approved for printing. Artwork will be need to be approved for printing. (We can provide a design service at an additional cost based on quotation. Email help@displaysense.co.uk for design enquiries)
3. Reply to our email with your artwork. Once approved your document will be sent to print. After submission of your artwork, printing of your design and subsequent shipping to your address will be estimated between 3-5 workings days from approval point.
colour finish
Black
height
533mm
material
Acrylic
sizes
A3
width
410mm
You may also like
Related Products

Recently Viewed