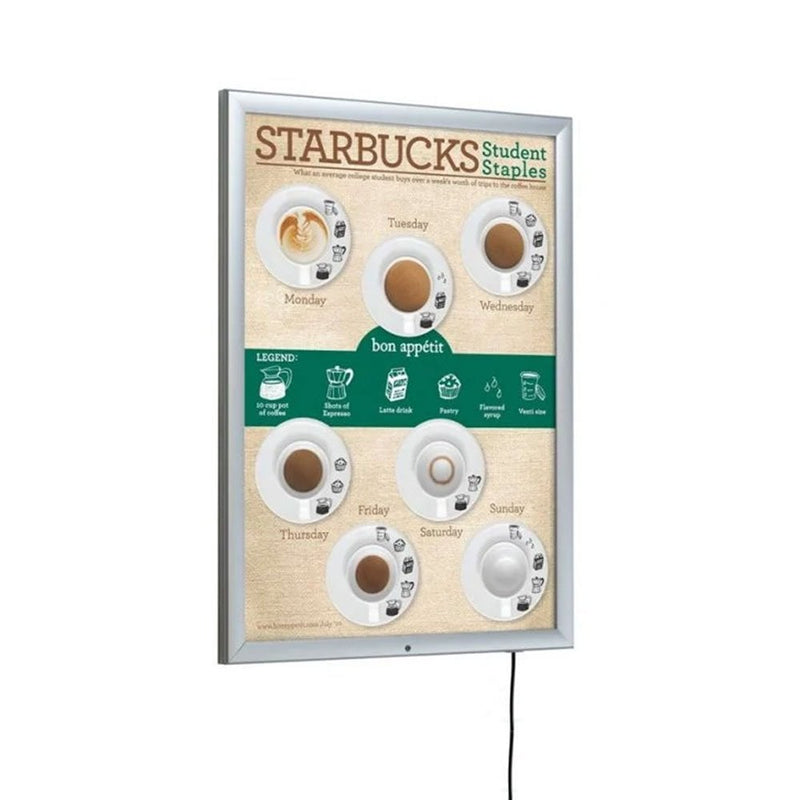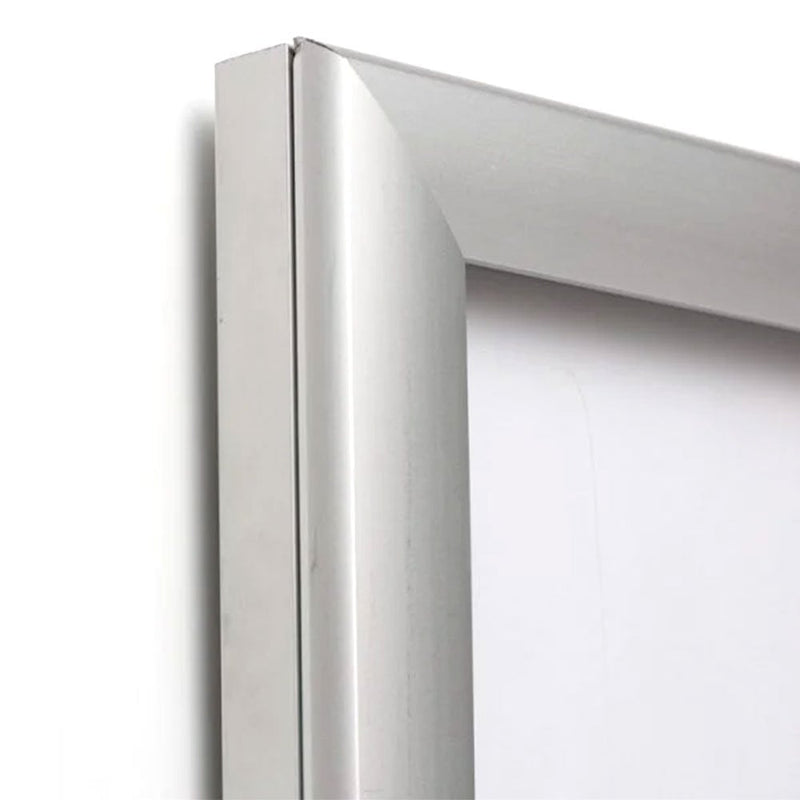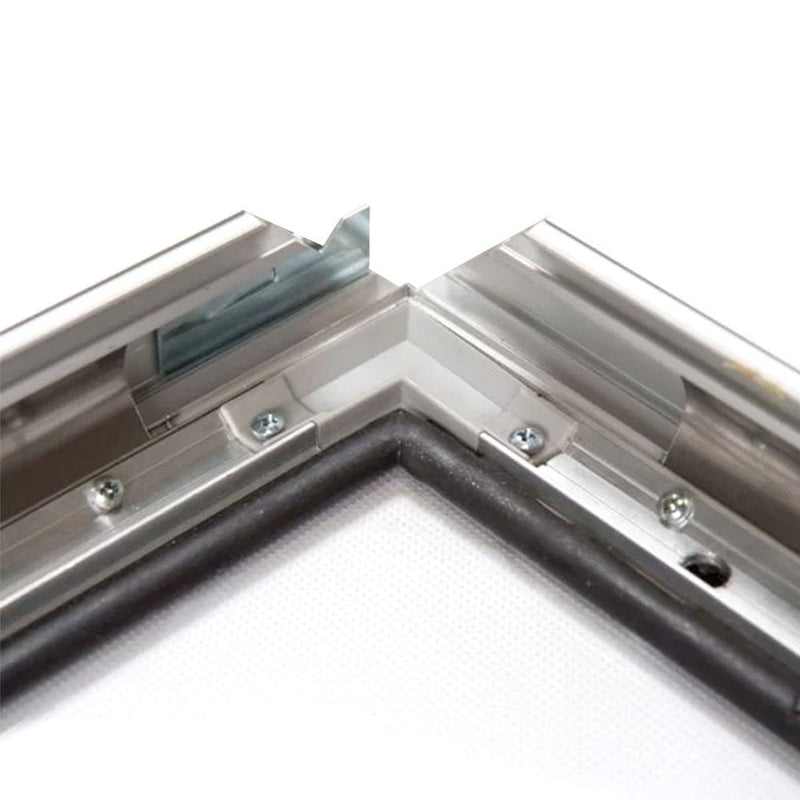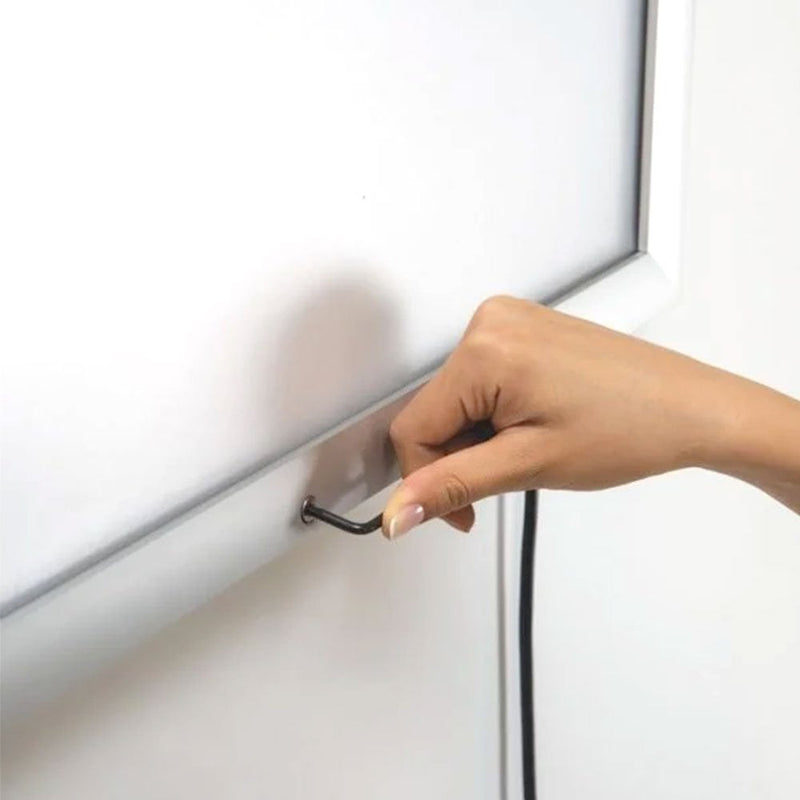 A2 LED Lockable Weatherproof Aluminium Poster Snap Frame
ARTWORK PRINTING AVAILABLE
In Stock
£274.80
£229.00
(Inc VAT)
(Exc VAT)
---
Delivery Only £7.50 ex.VAT & FREE on orders over £125.00 ex.VAT*
Delivery estimated 3-5 working days at point of artwork approval
Request Bulk Quote
Dimensions:
Height: 655mm
Width: 481mm
Depth: 30mm


Features
Durable Aluminium Frame: Constructed with high-grade aluminium to ensure lasting durability and stability
Portrait or Landscape Display: Capable of showcasing in both vertical and horizontal formats for maximum versatility
All-Weather Resilience: Features a weatherproof build, ideal for the A2 LED poster display's year-round exterior use
Enhanced Security: The frame is securely lockable, with a provided Allen key to safeguard your visuals
Brilliant LED Illumination: Equipped with LED lighting to enhance your poster's visibility and vibrance
Professional Silver Aesthetics: A sleek silver finish on the frame offers a stylish and contemporary look for any LED display poster
Elevate your advertisement game with our sleek A2 LED poster frame, a sterling choice for any business or event. With its robust aluminium construction, this frame delivers not just in strength but also in style, featuring a professional silver finish that is both modern and eye-catching. Designed to be versatile, it allows for the display of your message in either portrait or landscape orientation, fitting seamlessly into various spaces and design schemes.
What sets this LED snap frame apart is its all-weather design, making it a reliable option for outdoor settings throughout the UK, come rain or shine. The security of your display is assured with a lockable frame mechanism, and an Allen key is included to facilitate easy yet secure access. This added protection makes it suitable for high-traffic public areas where attention to safety is paramount.
This A2 LED poster display isn't just about robustness and security; it's about showcasing your brand in the best light possible. The built-in LED lighting ensures that your message is always illuminated, capturing the attention of passersby with a consistent and flattering glow. Whether it's a new menu item, a special event, or a promotional sale, this frame is designed to make your announcement stand out.
Looking to get artwork made to put in your literature display product? we offer a comprehensive online printing service. For full details check out our printing service page.
How it work
1. Either purchase your product and print cart add-on at the same time or purchase the print product as a standalone from our printing range . Once your order is placed, we will send you an email with clear instructions of the requirements for the artwork.
2. Read the artwork guide PDF to ensure all required criteria is met in order to be approved for printing. Artwork will be need to be approved for printing. (We can provide a design service at an additional cost based on quotation. Email help@displaysense.co.uk for design enquiries)
3. Reply to our email with your artwork. Once approved your document will be sent to print. After submission of your artwork, printing of your design and subsequent shipping to your address will be estimated between 3-5 workings days from approval point.
colour finish
Silver
height
655mm
material
Aluminium
sizes
A2
width
481mm
You may also like
Related Products

Recently Viewed