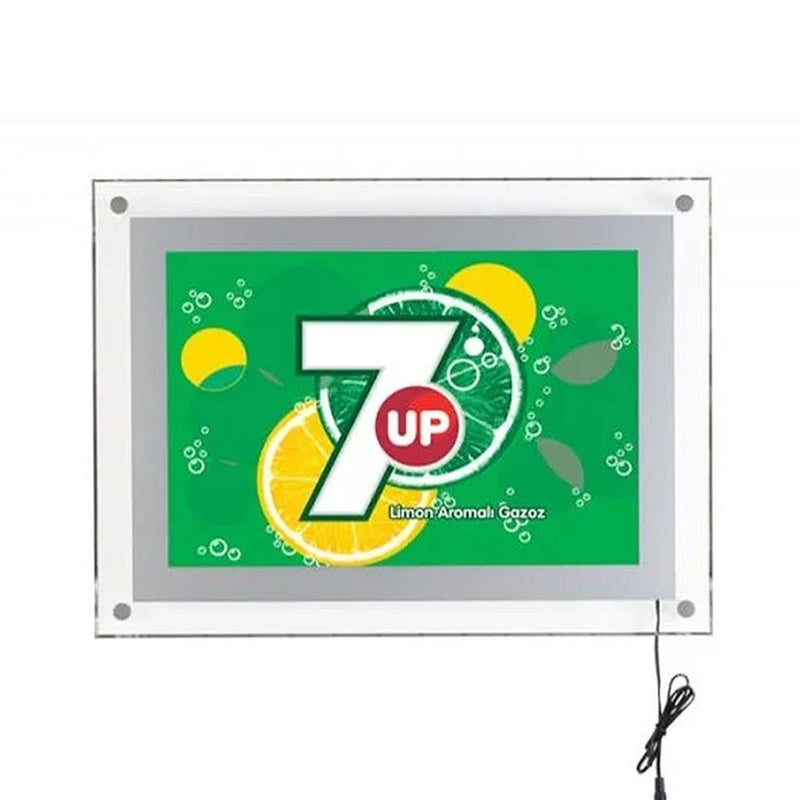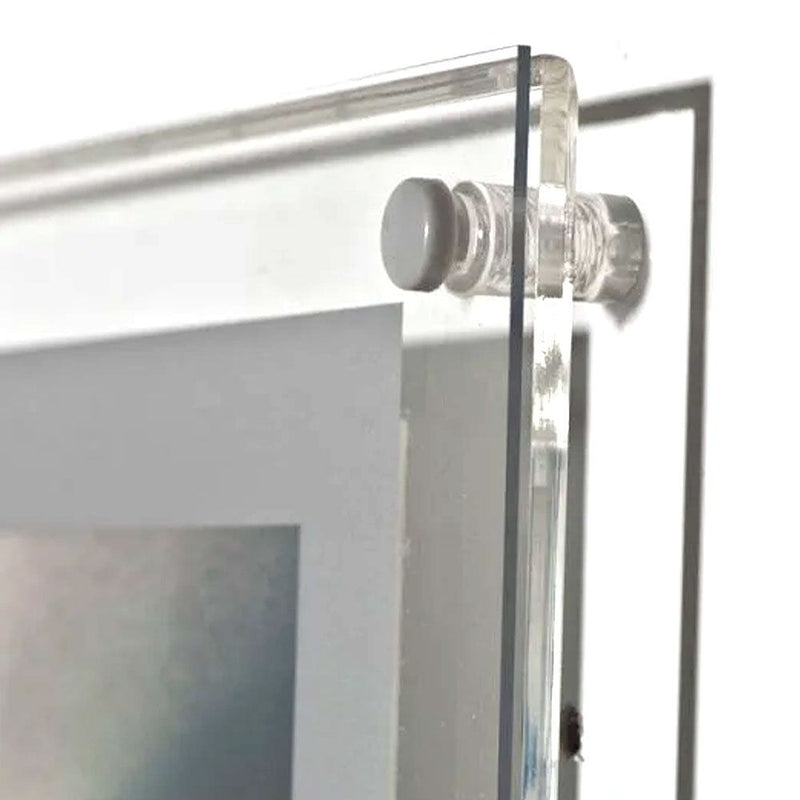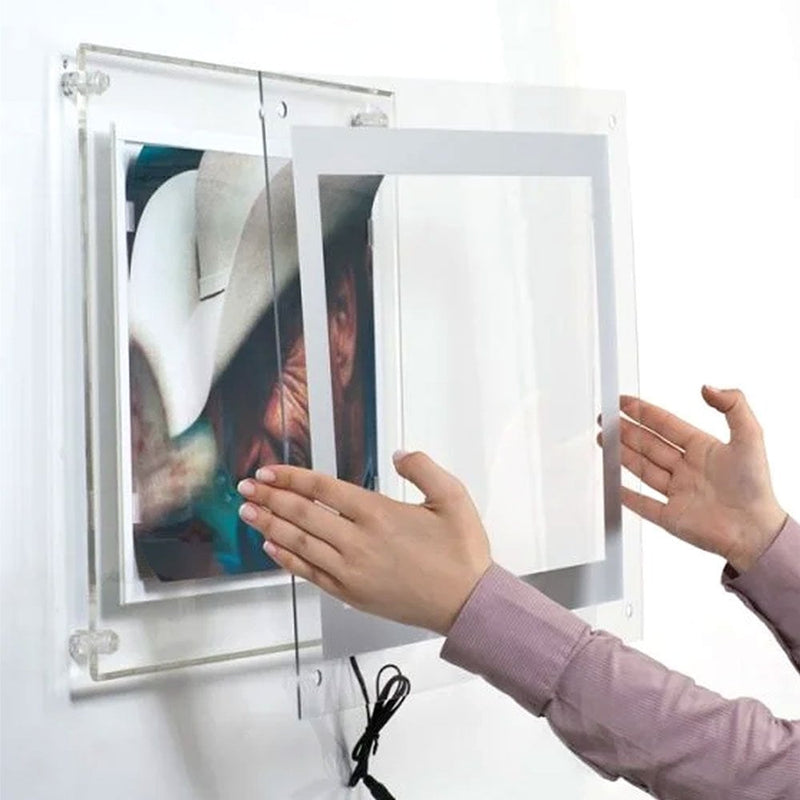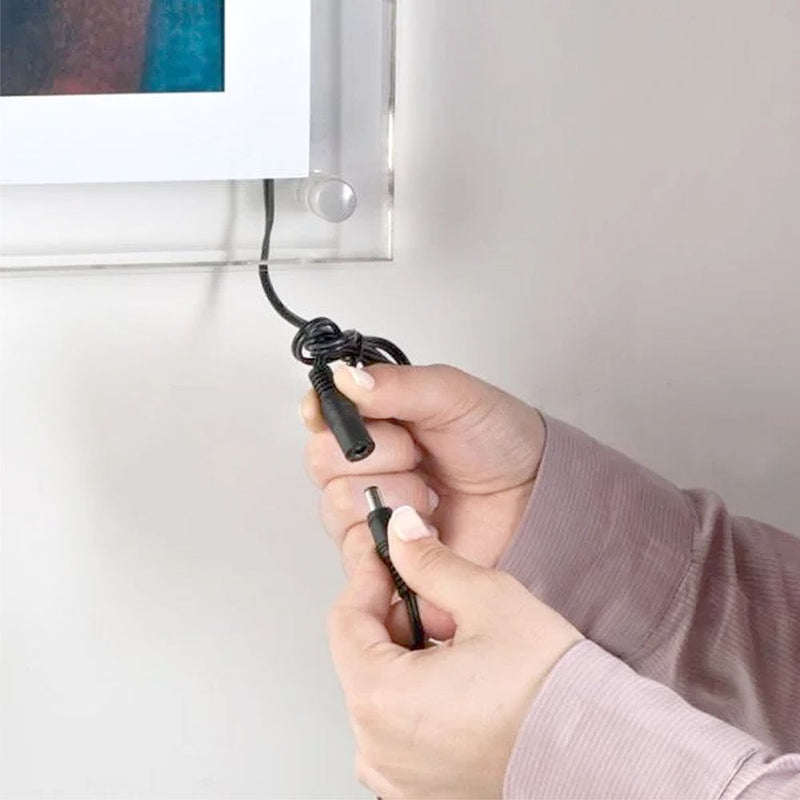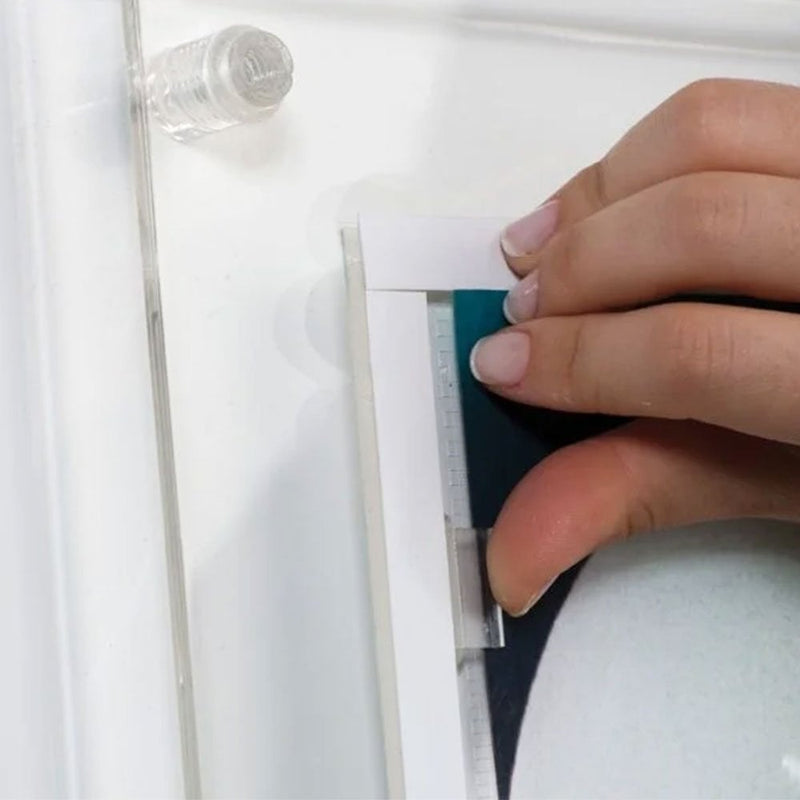 A2 LED Wall Mounted Stand Off Acrylic Poster Frame - Silver
ARTWORK PRINTING AVAILABLE
In Stock
£224.00
£186.67
(Inc VAT)
(Exc VAT)
---
Delivery Only £7.50 ex.VAT & FREE on orders over £125.00 ex.VAT*
Delivery estimated 3-5 working days at point of artwork approval
Request Bulk Quote
Dimensions:
Height: 707mm
Width: 533mm


Features
Sleek Silver Build: The LED poster display boasts a stylish silver finish, offering a sophisticated and durable acrylic construction
Enhanced Clarity: Equipped with luminous snap frames, this silver model intensifies the spotlight on your visuals, ensuring they are seen with pristine clarity
Adaptable Display: The frame supports both portrait and landscape orientations, giving you the flexibility to showcase your posters as desired
Indoor Exclusive Design: Crafted exclusively for indoor settings, it adds a touch of elegance to any commercial or private interior
Low-Energy LED: The illuminated poster displays utilise an LED lighting system, achieving a bright yet energy-efficient glow for your posters
Convenience at Its Best: Changing displays is a breeze with the user-friendly snap-open feature of these led sign holders, suitable for frequent updates
Introduce a touch of elegance and innovation to your interior with our LED Display Poster in a striking silver finish. This premium LED poster frame not only elevates the aesthetic of your space but also employs an advanced, energy-efficient LED lighting system to showcase your posters in their best light. Designed with the highest quality materials for durability, and with particular attention to detail, it ensures your displays are not only illuminated but also leave a lasting impression. The frame's flexible orientation allows for both portrait and landscape display, accommodating a variety of poster dimensions and content. Ideal for use in your home, office, or retail environment, our snap-open illuminated snap frames offer unparalleled convenience, allowing for swift and frequent poster changes without the hassle. Choose our sophisticated silver illuminated poster displays for a professional and eye-catching presentation that captivates and illuminates.
Looking to get artwork made to put in your literature display product? we offer a comprehensive online printing service. For full details check out our printing service page.
How it work
1. Either purchase your product and print cart add-on at the same time or purchase the print product as a standalone from our printing range . Once your order is placed, we will send you an email with clear instructions of the requirements for the artwork.
2. Read the artwork guide PDF to ensure all required criteria is met in order to be approved for printing. Artwork will be need to be approved for printing. (We can provide a design service at an additional cost based on quotation. Email help@displaysense.co.uk for design enquiries)
3. Reply to our email with your artwork. Once approved your document will be sent to print. After submission of your artwork, printing of your design and subsequent shipping to your address will be estimated between 3-5 workings days from approval point.
colour finish
Silver
height
707mm
material
Acrylic
sizes
A2
width
533mm
You may also like
Related Products

Recently Viewed