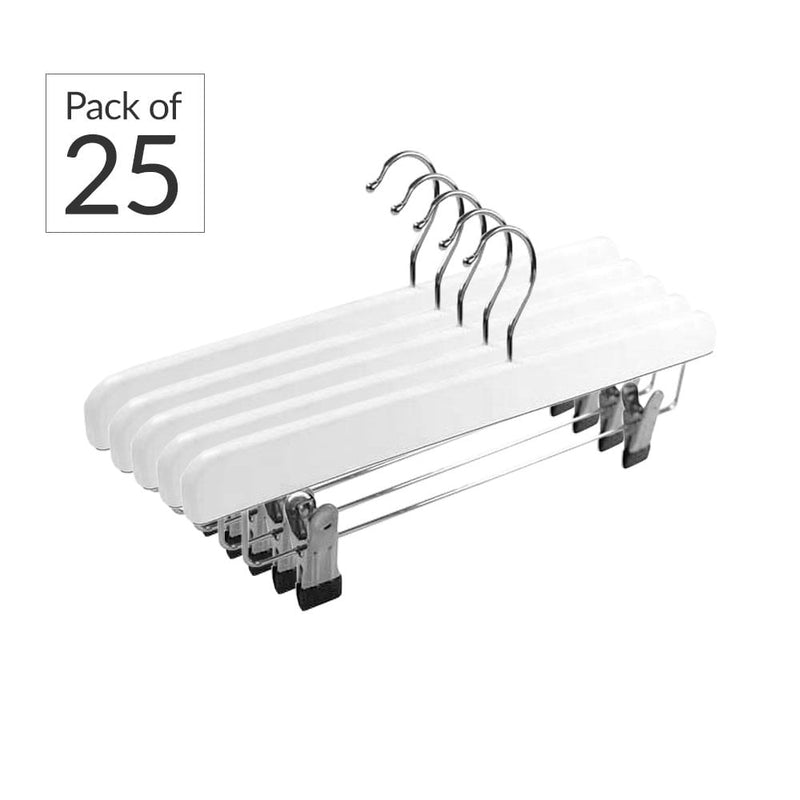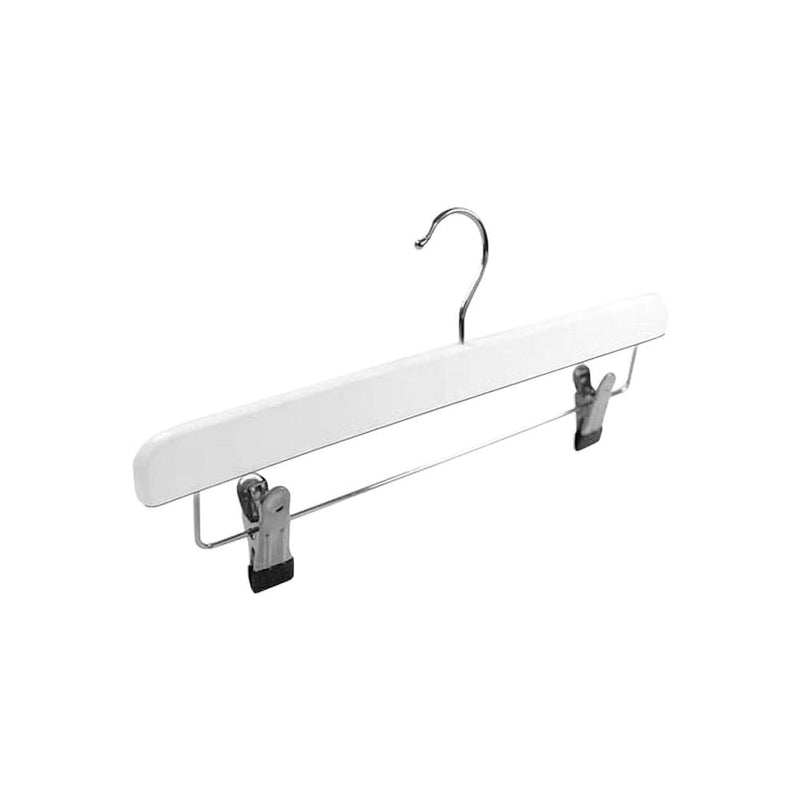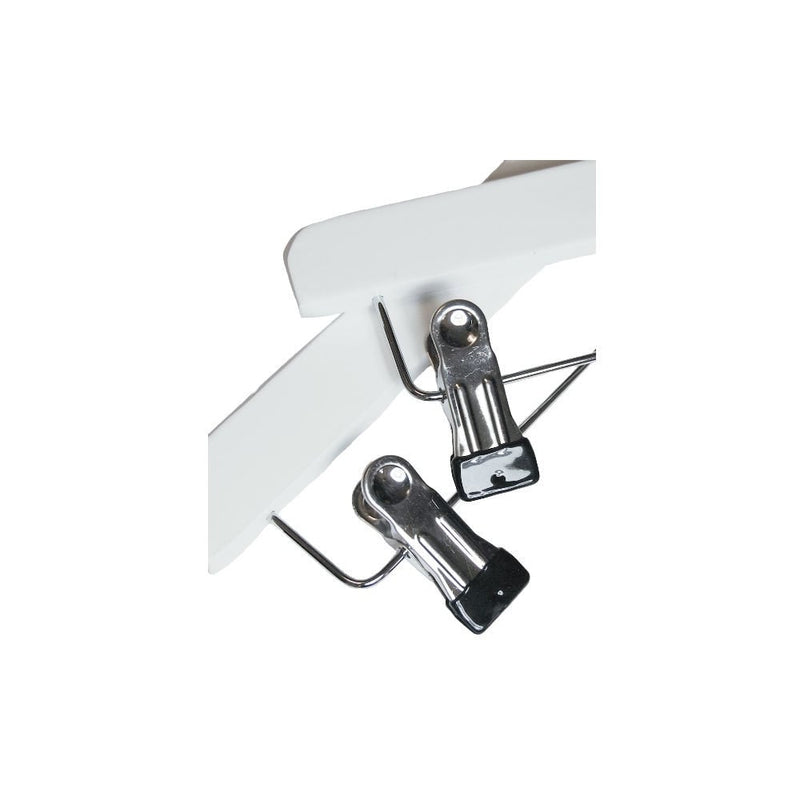 White Wooden Trouser Hanger with Adjustable Clips - 35cm
£38.00
£31.67
(Inc VAT)
(Exc VAT)
---
Delivery Only £7.50 ex.VAT & FREE on orders over £125.00 ex.VAT*
28 day hassle free returns available on all of our products
Request Bulk Quote
Dimensions:
Length: 350mm

Features:
White Wooden Trouser Hangers: A pack of 25 hangers, perfect for both clothing retailers and homeowners, offering a stylish and practical solution for hanging trousers
Adjustable Clips: Equipped with adjustable clips to accommodate different garment sizes and widths, ensuring a versatile and secure fit for a variety of clothing items
Soft Rubber Tips: The clips have soft rubber tips to prevent any marking or damage to clothing, maintaining the integrity and appearance of your garments
Durable White Coating: Finished with a durable and attractive white coating, these wooden trouser hangers add a touch of elegance to any wardrobe
360-Degree Swivel Metal Hook: Each hanger features a 360-degree swivel metal hook, providing convenient access and ease of use
Robust and Lightweight Design: Measuring 350mm in length, these hangers are lightweight yet robust, making them ideal for everyday use
Elevate your wardrobe with our exquisite White Wooden Trouser Hangers, a perfect blend of elegance and practicality. Each hanger in this set of 25 is meticulously crafted to offer not just a reliable solution for hanging trousers, but also to add a touch of sophistication to your closet. The modern white finish complements any decor, making these hangers an ideal choice for both clothing retailers and discerning homeowners. Measuring 350mm in length, these hangers are designed to be both lightweight and robust, ensuring longevity and ease of use. The understated design and sleek appearance make them a versatile addition to any wardrobe, seamlessly fitting into various settings from boutique displays to personal closets.
The functionality of these hangers is enhanced by their adjustable clips, which can accommodate a range of garment sizes and widths. This versatility ensures that everything from delicate fabrics to heavier trousers can be hung securely without the risk of damage. The soft rubber tips on the clips protect your clothing from marks or wear, preserving the quality of your garments. Additionally, the 360-degree swivel metal hook adds an element of convenience, allowing for easy access and efficient organisation. With these White Wooden Trouser Hangers, organising your wardrobe becomes not just a necessity, but a pleasure, blending the practicalities of garment care with the elegance of modern design.
colour finish
White
material
Wood
sizes
350mm
type
Trouser Hangers
You may also like
Related Products

Recently Viewed