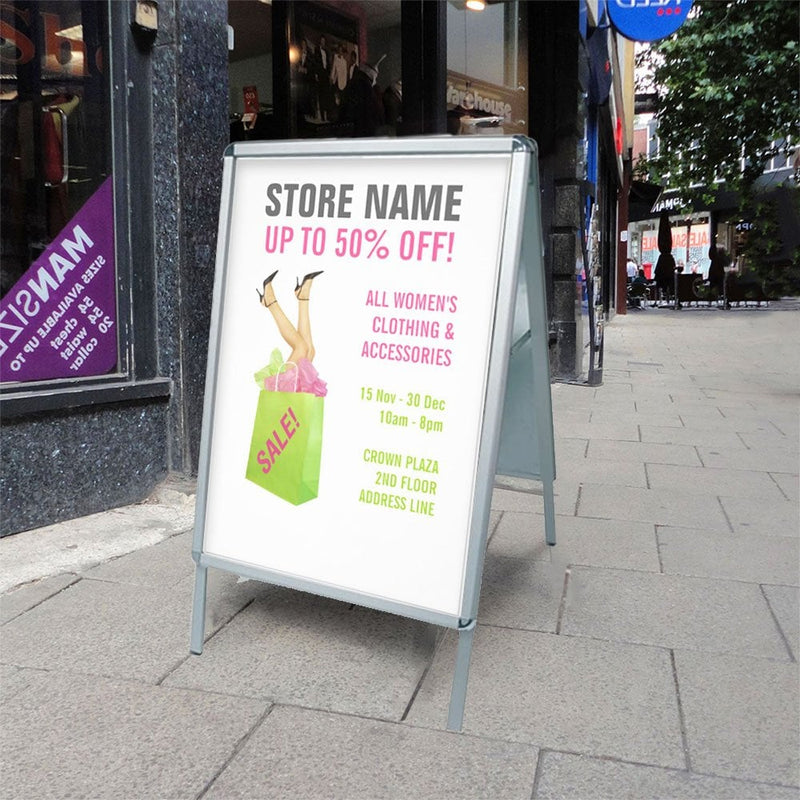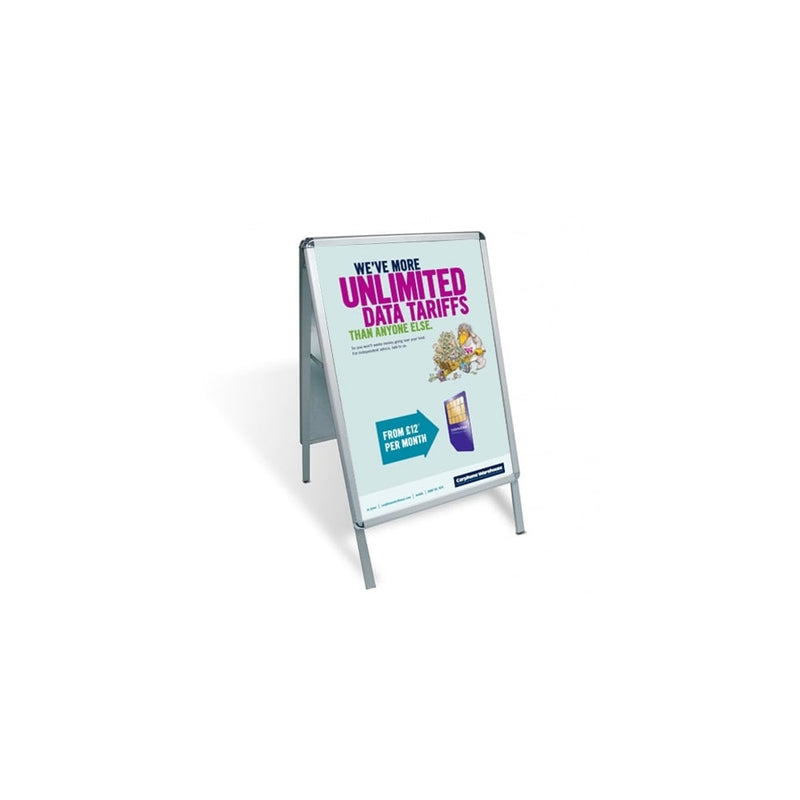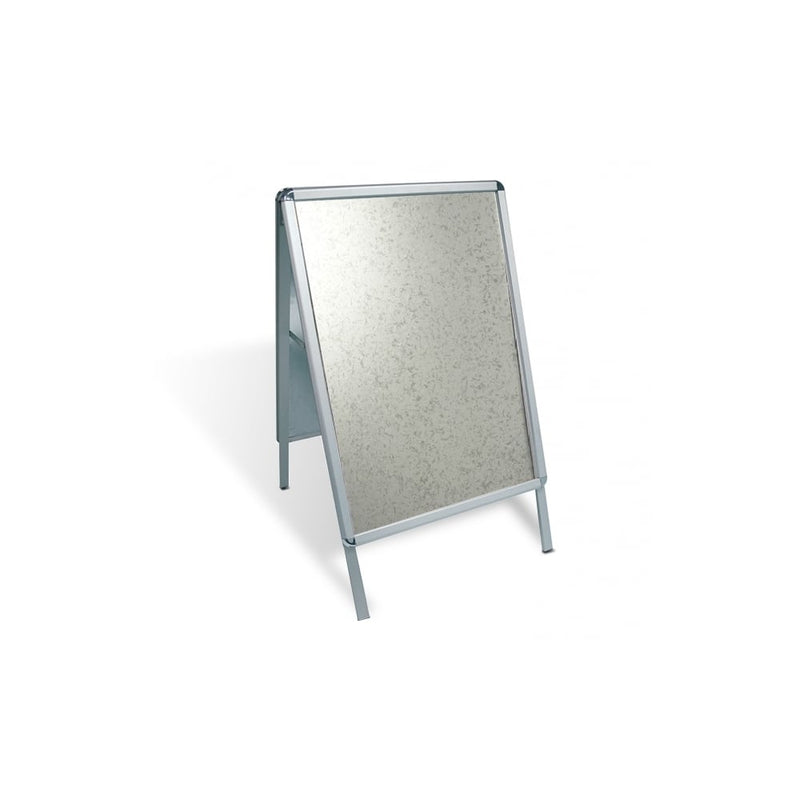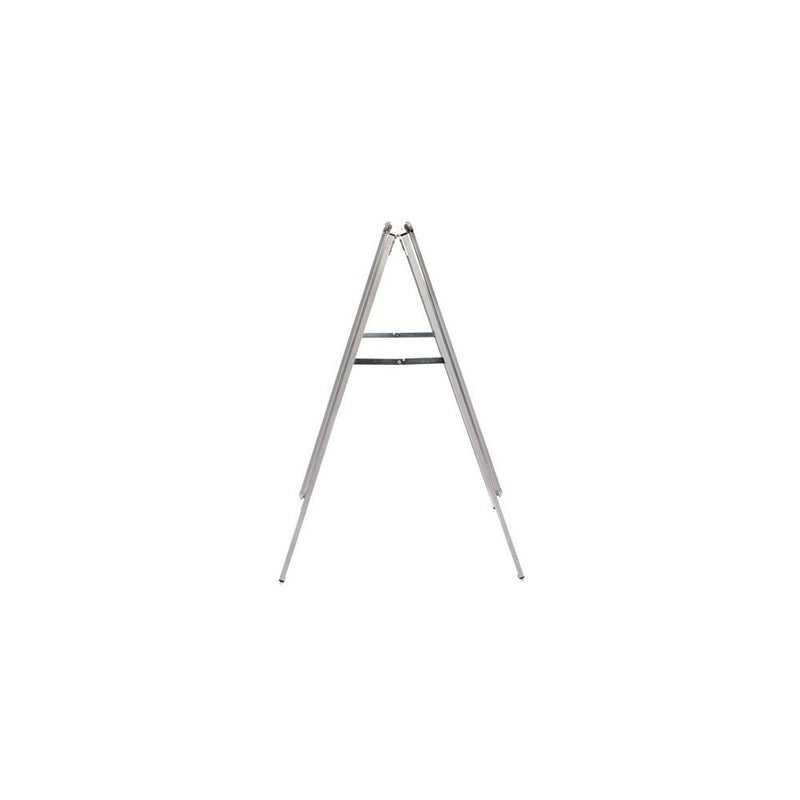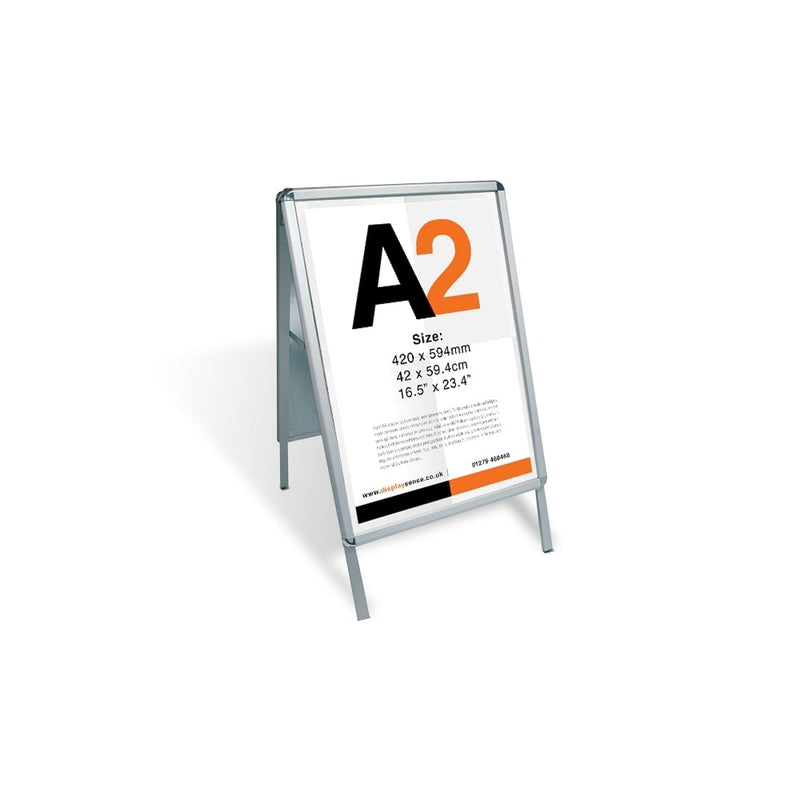 A2 Silver A-Board Double Sided Pavement Sign Poster Display
ARTWORK PRINTING AVAILABLE
Pre-order
£84.00
£70.00
(Inc VAT)
(Exc VAT)
---
Pre-order for dispatch. Commencing 05/12/23
Delivery Only £7.50 ex.VAT & FREE on orders over £125.00 ex.VAT*
Delivery estimated 3-5 working days at point of artwork approval
Request Bulk Quote
Dimensions:
Height: 840mm
Width: 470mm
Depth: 600mm
Poster Size: 594mm x 420mm

Features:
Sleek Silver Aluminium A-Frame: Provides a modern touch to your outdoor advertisement efforts.
Double-Sided Display: Captures attention from multiple angles, ensuring maximum exposure.
UV Protective PVC Covers: Safeguard your posters from potential sun damage, maintaining their vividness.
User-Friendly Snap Open Mechanism: Enables effortless content changes for always up-to-date promotions.
Four Balanced Legs: Deliver stability, ensuring the frame remains steady in bustling areas.
Professional Printing Service: Opt for our high-quality waterproof prints for long-lasting display materials.


Boost your outdoor promotions with our elegant A2 pavement sign in a striking silver finish. Made from durable aluminium, this A-board stands out and seamlessly complements a range of settings. Your advertisements are protected under UV-resistant PVC covers, keeping them vibrant and legible.
Switching out your promotional materials is a breeze thanks to the snap-open mechanism. Though this sandwich board is designed for outdoor use, it's best not to leave it out during extreme weather or overnight. For those aiming to ensure the longevity of their content, make use of our printing service that offers resilient waterproof prints, perfect for outdoor display.
Looking to get artwork made to put in your literature display product? we offer a comprehensive online printing service. For full details check out our printing service page.
How it work
1. Either purchase your product and print cart add-on at the same time or purchase the print product as a standalone from our printing range . Once your order is placed, we will send you an email with clear instructions of the requirements for the artwork.
2. Read the artwork guide PDF to ensure all required criteria is met in order to be approved for printing. Artwork will be need to be approved for printing. (We can provide a design service at an additional cost based on quotation. Email help@displaysense.co.uk for design enquiries)
3. Reply to our email with your artwork. Once approved your document will be sent to print. After submission of your artwork, printing of your design and subsequent shipping to your address will be estimated between 3-5 workings days from approval point.
colour finish
Silver
height
840mm
hygiene sign type
Social Distancing Signs
material
Aluminium
paper size
A2
sizes
A2
type
A Boards
width
470mm
You may also like
Related Products

Recently Viewed