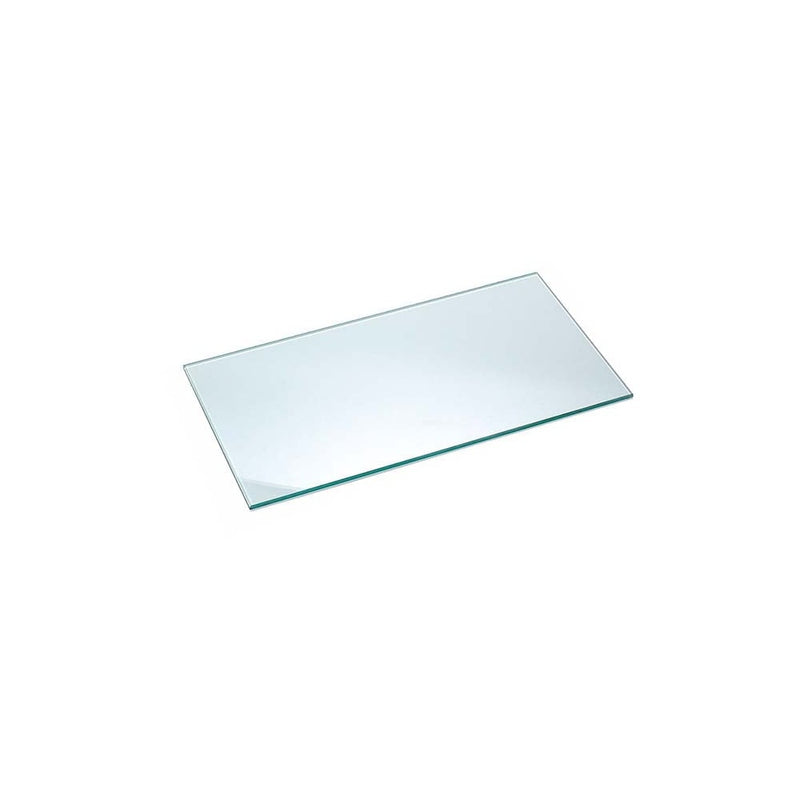 Extra 1200mm Glass Shelf
Save £9.17
Save £11.00
In Stock
£41.00
£52.00
(Inc VAT)
£34.17
£43.33
(Exc VAT)
---
Delivery Only £7.50 ex.VAT & FREE on orders over £125.00 ex.VAT*
28 day hassle free returns available on all of our products
Request Bulk Quote
Dimensions:
Width: 1200mm
Depth: 400mm
Thickness: 5mm

Features:
Enhanced Glass Durability: Crafted from 5mm thick tempered glass, offering a durable and sturdy display surface
Impeccable Edge Polish: Edges are meticulously polished to ensure a sleek and safe finish for a premium look and feel
Support Set Included: Comes complete with 4 shelf supports, ensuring a stable and secure fitting within your cabinet
Designed for Specific Fit: Tailored to seamlessly fit our 1200mm wide DTS & DTK display cabinets for a perfect match
Maximised Display Space: Ideal for adding or replacing shelves, thus creating more space to showcase your items
Simple Assembly: This shelf is engineered for a hassle-free installation, providing an immediate upgrade to your storage solutions
Introducing our 1200mm wide glass shelf, a splendid addition tailored specifically for our DTS & DTK display cabinet range. This shelf is forged from robust 5mm thick tempered glass, ensuring it stands the test of time while holding your valuable items. With edges that are polished to perfection, it exudes an elegance that complements your display items and ensures user safety. The shelf package includes 4 sturdy shelf supports, making it ready for a straightforward setup. It's designed not only to fit perfectly within your 1200mm wide display units but also to enhance and expand your storage and display possibilities with ease and style. For retailers, collectors, or anyone looking to elevate their display game, our glass shelf is an essential upgrade.
colour finish
Transparent
material
Glass
sizes
1200mm
width
1200mm
You may also like
Related Products

Recently Viewed