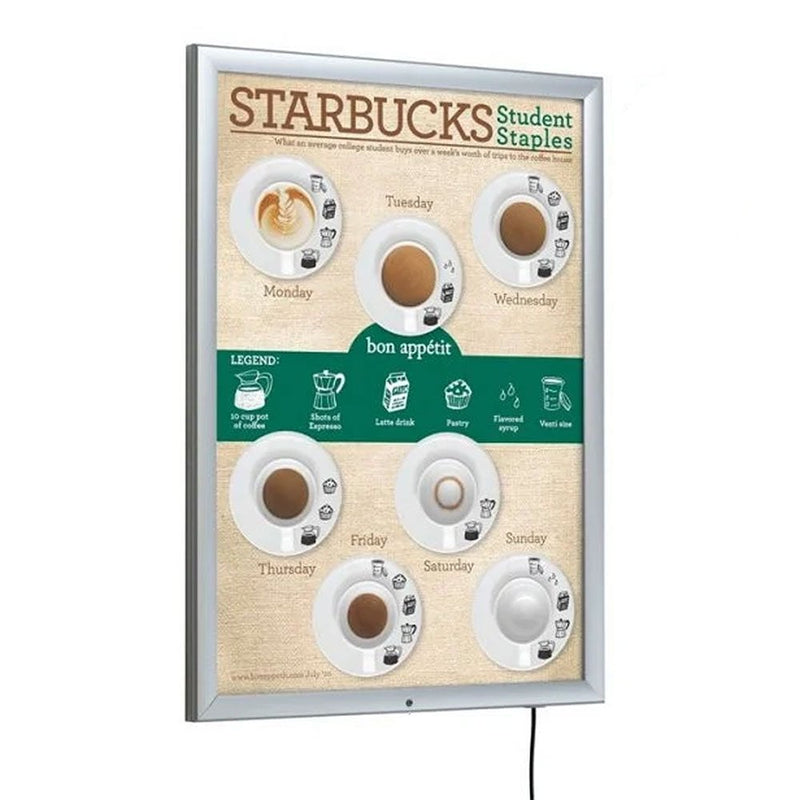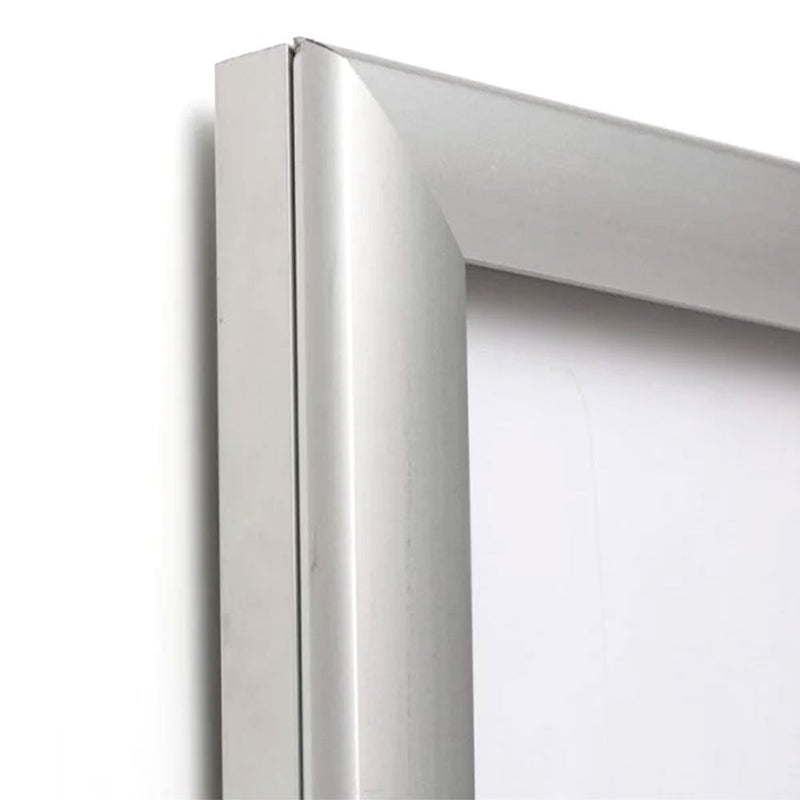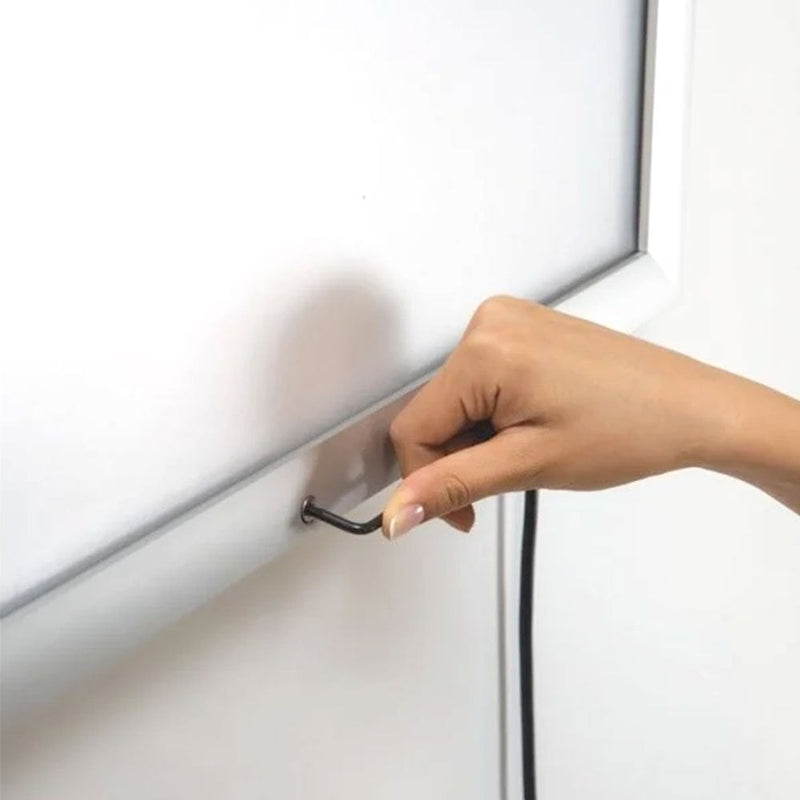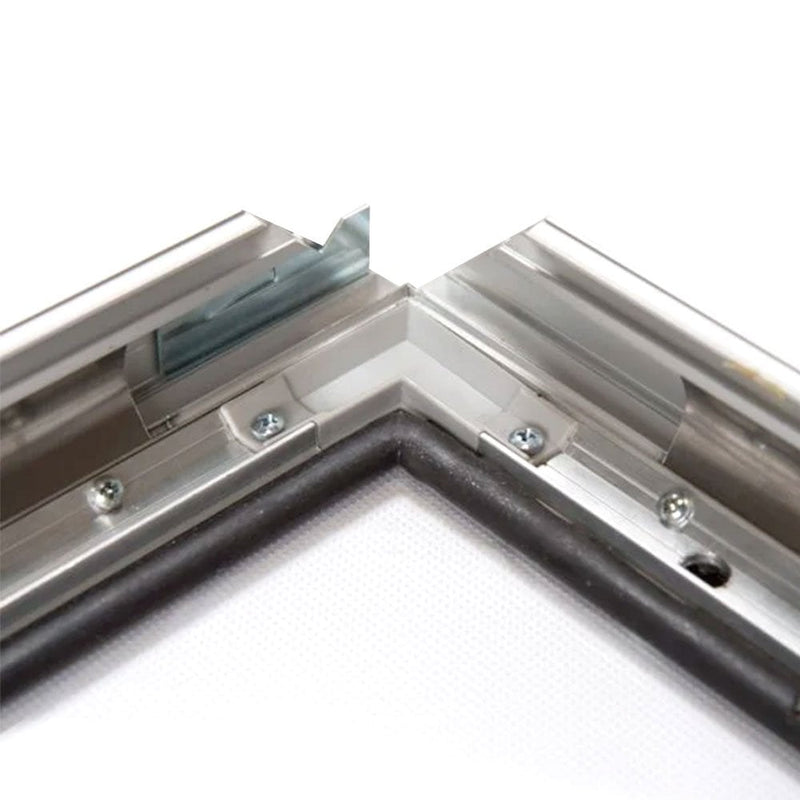 A0 LED Lockable Weatherproof Aluminium Poster Snap Frame
ARTWORK PRINTING AVAILABLE
Pre-order
£538.80
£449.00
(Inc VAT)
(Exc VAT)
---
Pre-order for dispatch. Commencing 12/01/24
Delivery Only £7.50 ex.VAT & FREE on orders over £125.00 ex.VAT*
Delivery estimated 3-5 working days at point of artwork approval
Request Bulk Quote
Dimensions:
Height: 1250mm
Width: 902mm
Depth: 30mm


Features
Secure Lockable Design: A robust A0 LED snap frame featuring a lockable system to safeguard your displays from tampering or theft
Highly Durable Aluminium: Constructed from premium aluminium, offering resilience and a long-lasting display solution for any setting
Flexible Orientation Options: Accommodates both portrait and landscape configurations, allowing for versatile design presentations
Weatherproof Engineering: Built to withstand adverse weather conditions, making it suitable for outdoor use without compromising on display quality
LED Illumination: Equipped with energy-efficient LED lighting to enhance poster visibility and attract attention both day and night
Easy-to-Change Snap Frame: Features a user-friendly snap frame mechanism, enabling quick and effortless poster changes
Our cutting-edge A0 LED snap frame is the quintessential addition to your advertising toolkit, blending security with sophistication. Its sleek silver finish provides a contemporary look, while the lockable feature ensures your display remains tamper-proof, safeguarding your posters against unauthorised access. Crafted with precision, the robust aluminium frame guarantees durability and is designed to endure the rigours of both indoor and outdoor settings.
Whether you're looking to enhance your restaurant's ambience or elevate your retail space, this LED poster display can be seamlessly integrated into any environment. Its ability to switch between portrait and landscape orientations provides unparalleled versatility, allowing you to tailor your display to the format of your design seamlessly. The weatherproof nature of our LED poster displays ensures your message stands out come rain or shine, making it a flawless fit for the fluctuating British weather. Illuminate your advertising and captivate passersby with this stellar combination of form and function.
Looking to get artwork made to put in your literature display product? we offer a comprehensive online printing service. For full details check out our printing service page.
How it work
1. Either purchase your product and print cart add-on at the same time or purchase the print product as a standalone from our printing range . Once your order is placed, we will send you an email with clear instructions of the requirements for the artwork.
2. Read the artwork guide PDF to ensure all required criteria is met in order to be approved for printing. Artwork will be need to be approved for printing. (We can provide a design service at an additional cost based on quotation. Email help@displaysense.co.uk for design enquiries)
3. Reply to our email with your artwork. Once approved your document will be sent to print. After submission of your artwork, printing of your design and subsequent shipping to your address will be estimated between 3-5 workings days from approval point.
colour finish
Silver
height
1250mm
material
Aluminium
sizes
A0
width
902mm
You may also like
Related Products

Recently Viewed