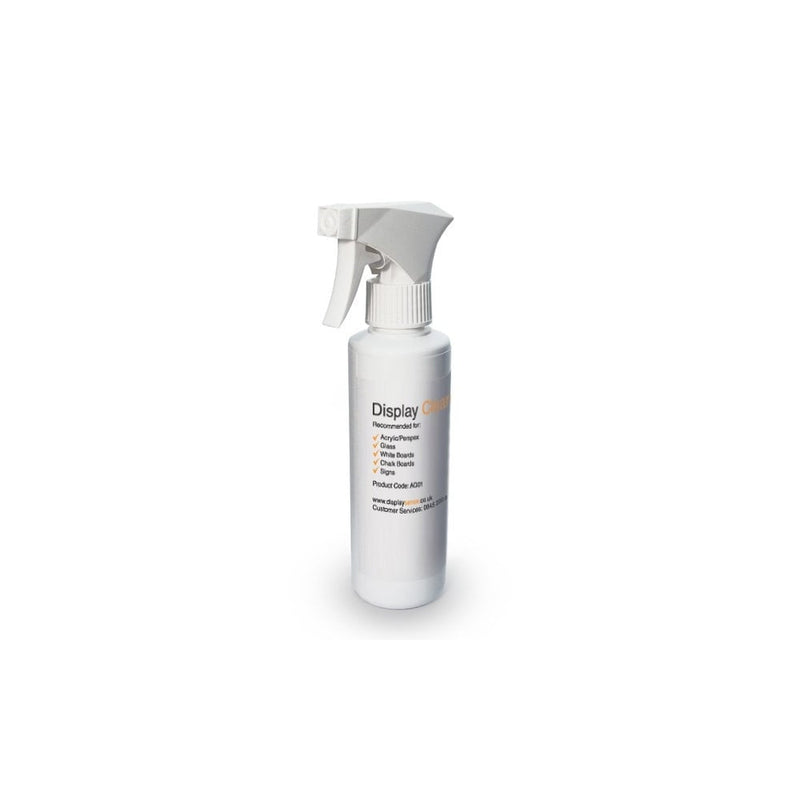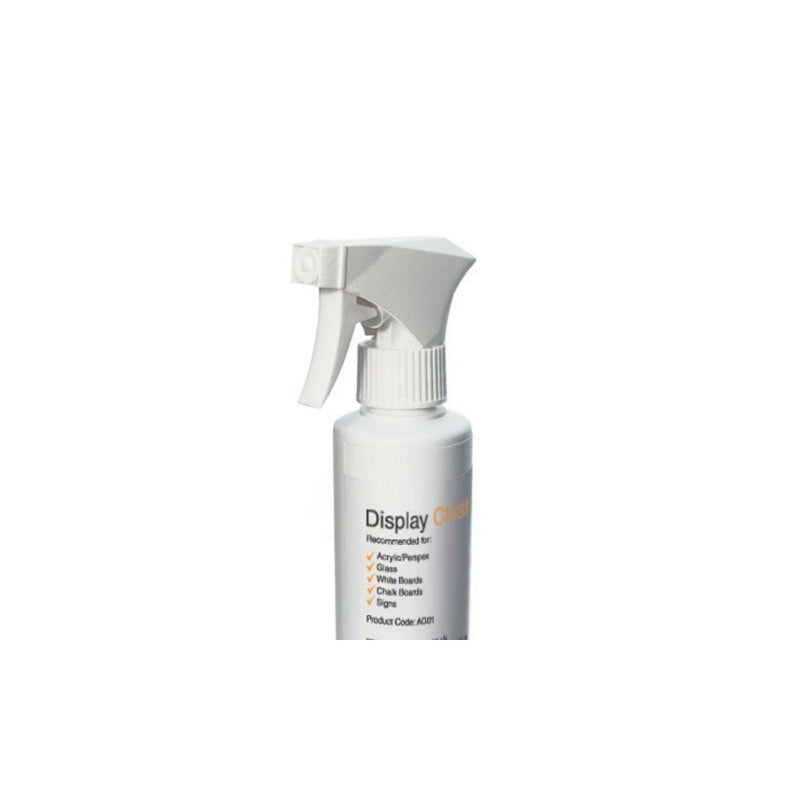 Display Cleaner - 250ml Bottle
Save £1.09
Save £1.31
In Stock
£1.68
£2.99
(Inc VAT)
£1.40
£2.49
(Exc VAT)
---
Delivery Only £7.50 ex.VAT & FREE on orders over £125.00 ex.VAT*
28 day hassle free returns available on all of our products
Request Bulk Quote
Dimensions:
250ml

Features:
Smear-Free Clarity: Ensures your displays remain crystal clear without any smudges, perfect for maintaining pristine viewing conditions
Gentle and Safe: The cleaner is non-abrasive, preserving the integrity of your displays without the risk of scratches
Generous Capacity: Comes in a large 250ml bottle, providing ample solution for extensive cleaning tasks
Efficient Application: Equipped with a practical spray nozzle for even distribution, ensuring a quick and thorough clean
Rapid Action: The cleaner acts swiftly to dissolve fingerprints and dirt, facilitating a quick polish and time-efficient maintenance
Residue-Free: Leaves behind no residue, waxes, or silicones, which means your displays stay clear longer with less frequent cleaning
This premium display cleaner is an indispensable solution for keeping your Perspex, glass, whiteboards, and sign displays in impeccable condition. It guarantees a smear-free finish, banishing prints and marks swiftly, without the use of abrasive substances that could damage your surfaces. Ideal for use before exhibitions or in retail spaces where first impressions count, this cleaner is also remarkably effective on a range of surfaces including car windows and glass doors. Its sizeable 250ml bottle ensures longevity, while its non-abrasive formula makes it safe for frequent use on all your acrylic and glass items. Experience the difference with this display cleaner and maintain the allure and clarity of your displays with ease.
colour finish
White
material
Plastic
sizes
250ml
You may also like
Related Products

Recently Viewed