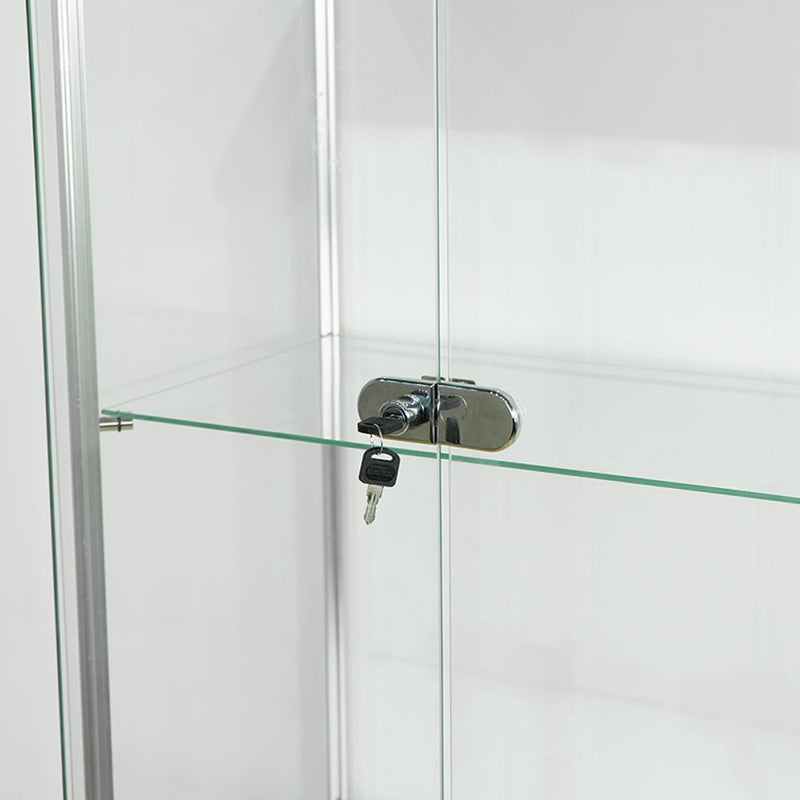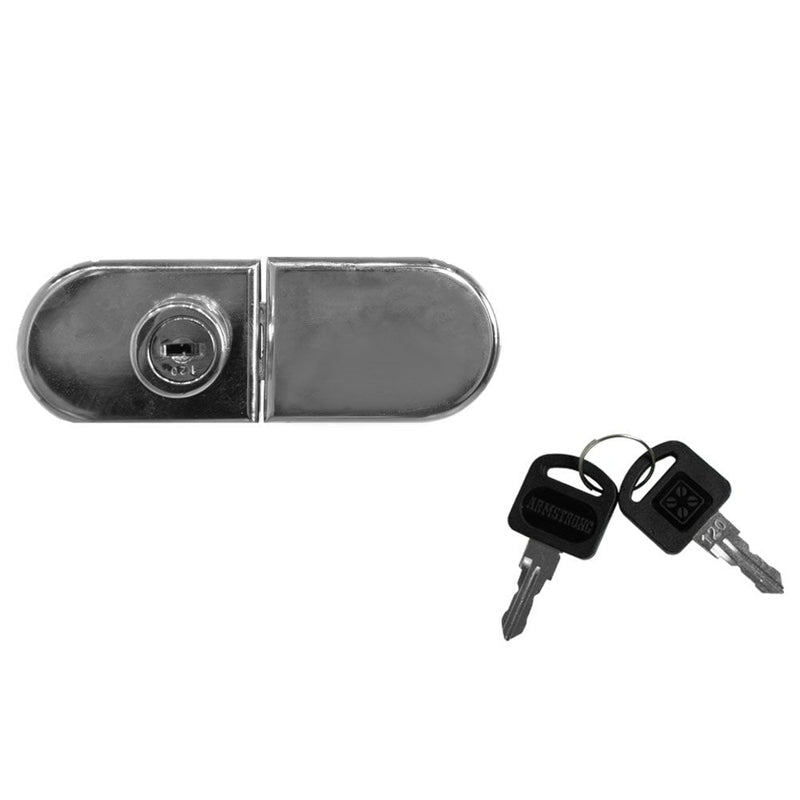 Double Door Display Cabinet Lock Including Spare Key Compatible with DTS or DTK Cabinets Only
£28.00
£23.33
(Inc VAT)
(Exc VAT)
---
Order Within , For Delivery On
Delivery Only £7.50 ex.VAT & FREE on orders over £125.00 ex.VAT*
28 day hassle free returns available on all of our products
Request Bulk Quote

Features:
Effortless Installation: This cabinet door lock features a non-intrusive design that slots seamlessly onto cabinet doors without the need for drilling, ensuring easy setup
Elegant Chrome Aesthetics: Finished in a stylish chrome, it adds a touch of sophistication to your lockable display cabinet while serving its protective purpose
Keyed Convenience: Supplied with two pairs of keys, you have a spare set for added peace of mind, safeguarding against lost cabinet keys
Flexible Placement: Designed for versatility, it can be positioned at the top, middle, or bottom of your cabinet, meeting your specific safety locks for doors requirements
Wide Compatibility: Compatible with an array of models including DCS, DCO, and DCB DTV display cabinets and DTV wall mounted cabinets, ensuring a seamless fit
Secure Adhesion: Comes with heavy-duty adhesive fixings that provide a firm and lasting hold, so once applied, the lock remains firmly in place
Secure your valuables and display items with our robust display cabinet lock, tailored for double door, floor standing, and wall mounted DTV, DCS, and DCB display cabinets. Crafted with a sleek chrome finish, this lock not only enhances your cabinet's appearance but significantly boosts its security. The hassle-free installation process negates the need for drilling, as the lock effortlessly slots onto cabinet doors, embodying the pinnacle of convenience in safety locks for doors.
Equipped with a set of two keys, you'll enjoy the ease of access coupled with the option of having a spare, ensuring you're never without a way to unlock your display. The cabinet keys are durable and designed to be easily distinguishable on your keyring. Place this lock at any desired position, from the apex to the base of your cabinet, fortifying your lockable display cabinet at the point you deem most appropriate.
Compatibility is extensive, accommodating various cabinet models, which means integrating this lock into your existing setup is simple and seamless. The robust adhesive fixings supplied with the lock ensure it remains steadfast, giving you lasting security and absolute peace of mind. Please be aware, this indispensable security feature is available exclusively with the purchase of a cabinet and is not sold separately. Secure your showcase with confidence, knowing that the integrity of your display is maintained with this paramount safety feature.
colour finish
Silver
height
200mm
material
Steel
width
108mm
You may also like
Related Products

Recently Viewed