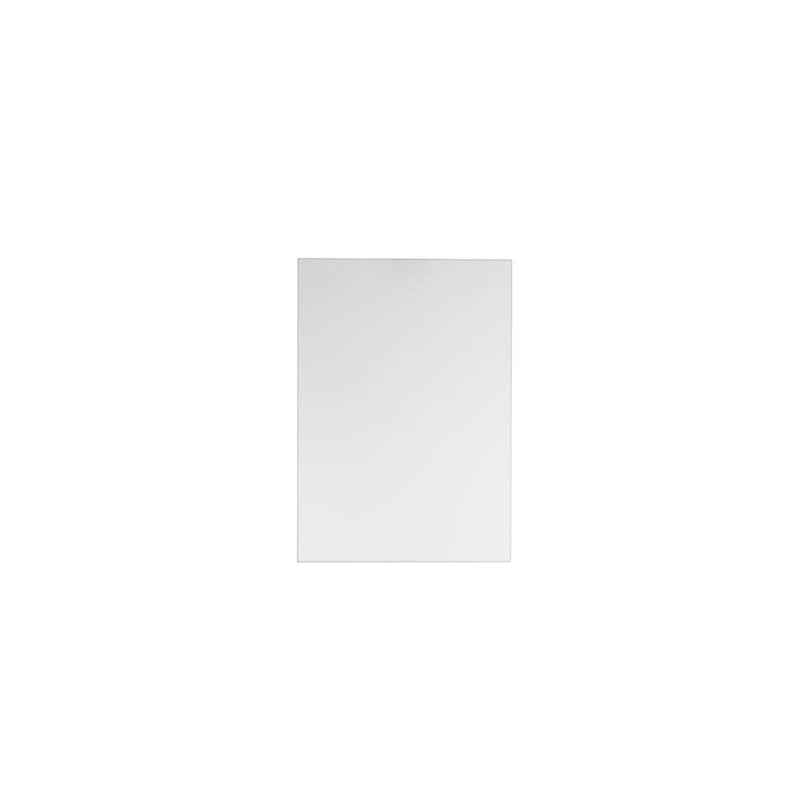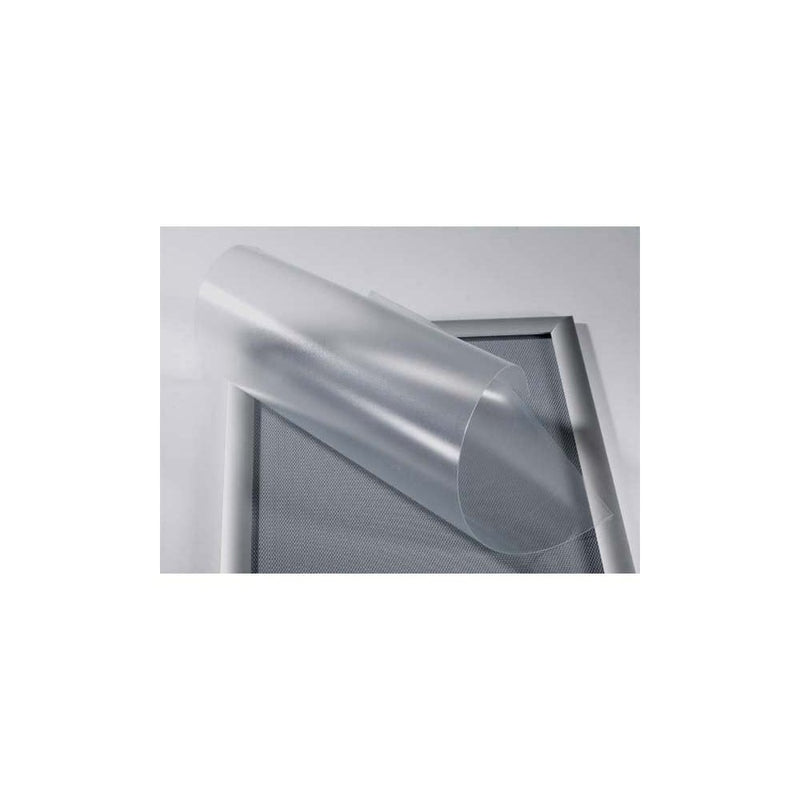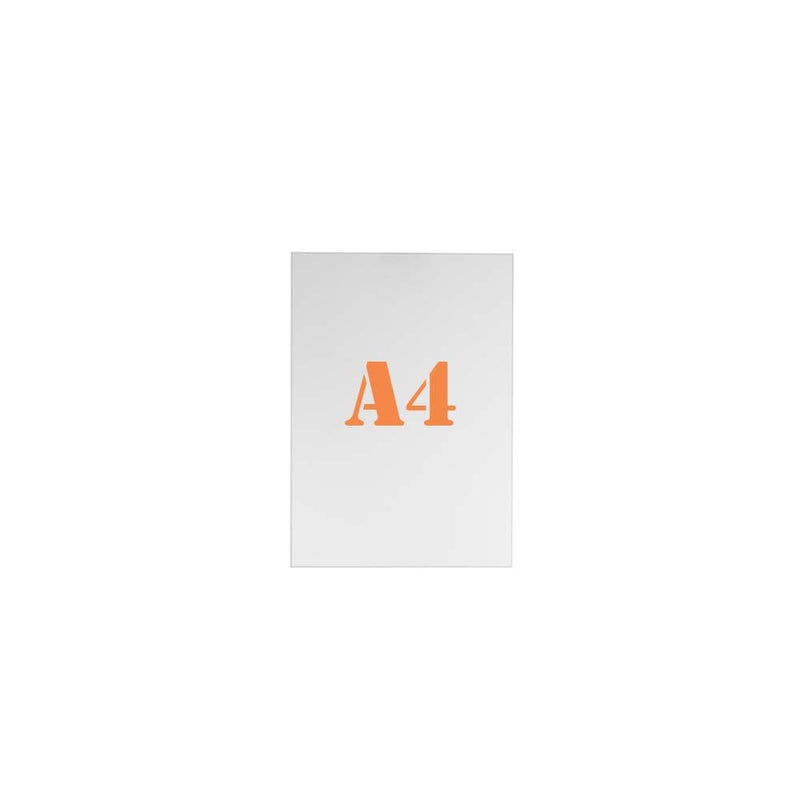 Replacement Cover Sheet - A4
Save £0.88
Save £1.06
In Stock
£0.50
£1.56
(Inc VAT)
£0.42
£1.30
(Exc VAT)
---
Delivery Only £7.50 ex.VAT & FREE on orders over £125.00 ex.VAT*
28 day hassle free returns available on all of our products
Request Bulk Quote
Dimensions:
Height: 297mm
Width: 210mm

Features:
Compact & Precise: A4-sized cover sheet for perfect alignment.
Durable Construction: Made from flexible PVC, ensuring your posters remain pristine.
Crisp Visibility: Transparent finish for clear and accurate poster display.
Enhanced Readability: Comes with a non-reflective surface, reducing glare and enhancing viewer comfort.
Seamless Integration: Tailored to fit our collection of snap frames and poster frames seamlessly.
Protective Shield: Defends your posters against potential wear, maintaining their vibrancy and appeal.


Elevate your visual communication with our A4 PVC Cover, expressly crafted for use with snap frames and poster frames. Designed to the precise dimensions of A4, it ensures your posters are showcased with clarity and protected with robustness. The transparent PVC guarantees viewers see the true essence of your posters, while the non-reflective finish removes any pesky glare. It's not just a cover, but a shield – defending your posters from external damage. Whether you're setting up a new poster frame or updating an existing snap frame, this PVC cover is the finishing touch you need for a polished and professional presentation.
accessories
Replacement Cover Sheets
colour finish
Transparent
height
297mm
material
PVC
paper size
A4
sizes
A4
width
210mm
You may also like
Related Products

Recently Viewed